Sunshine, companionship, and conservation combined at Butterfly Conservation Ireland's reserve at Lullybeg on Saturday 11 November.
We have endured torrential rain at the reserve and in Ireland in 2023. In March, April, July, August, September, and October the country had above-average rainfall, with July being the wettest month on record at 12 weather stations. November has been wet so far, but not on Saturday. Much of the northern section of the reserve has benefited from recent cattle grazing, and we plan to resume the grazing next spring, because the cattle still have work to do, with a very dense sward resulting from the year's rain.
Our own remit on Saturday was simple: uproot as many saplings as we could in a section of flower-rich grassland. We worked in a line, uprooting as systematically as we could. Uprooting birch and willow is far better than strimming the vegetation. Strimming means you cut plants you don't intend to target, and the saplings re-grow. Uprooting means saplings do not return.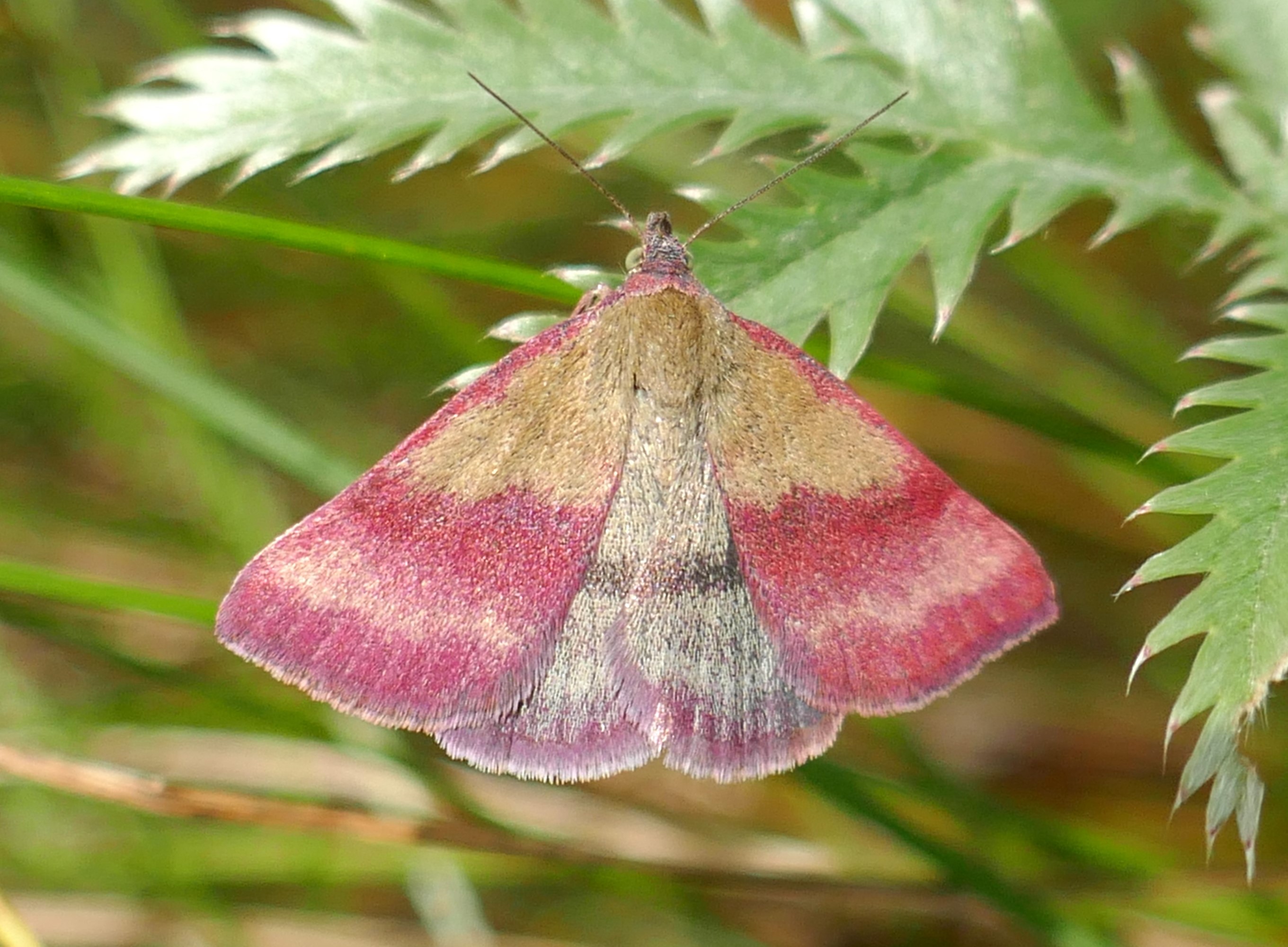 Some denser areas of taller scrub need strimming, but our uprooting work involved plants c.30cm or less in height.
Another benefit of working close together is the catch-up chats, which is always a great feature of our work parties.
Working without machinery means you hear more: that screeching Jay, the short, clipped call of the Great-spotted Woodpecker, and the chip-chip call of the flock of around 30 Crossbills, flying high among the plantation Lodgepole Pines.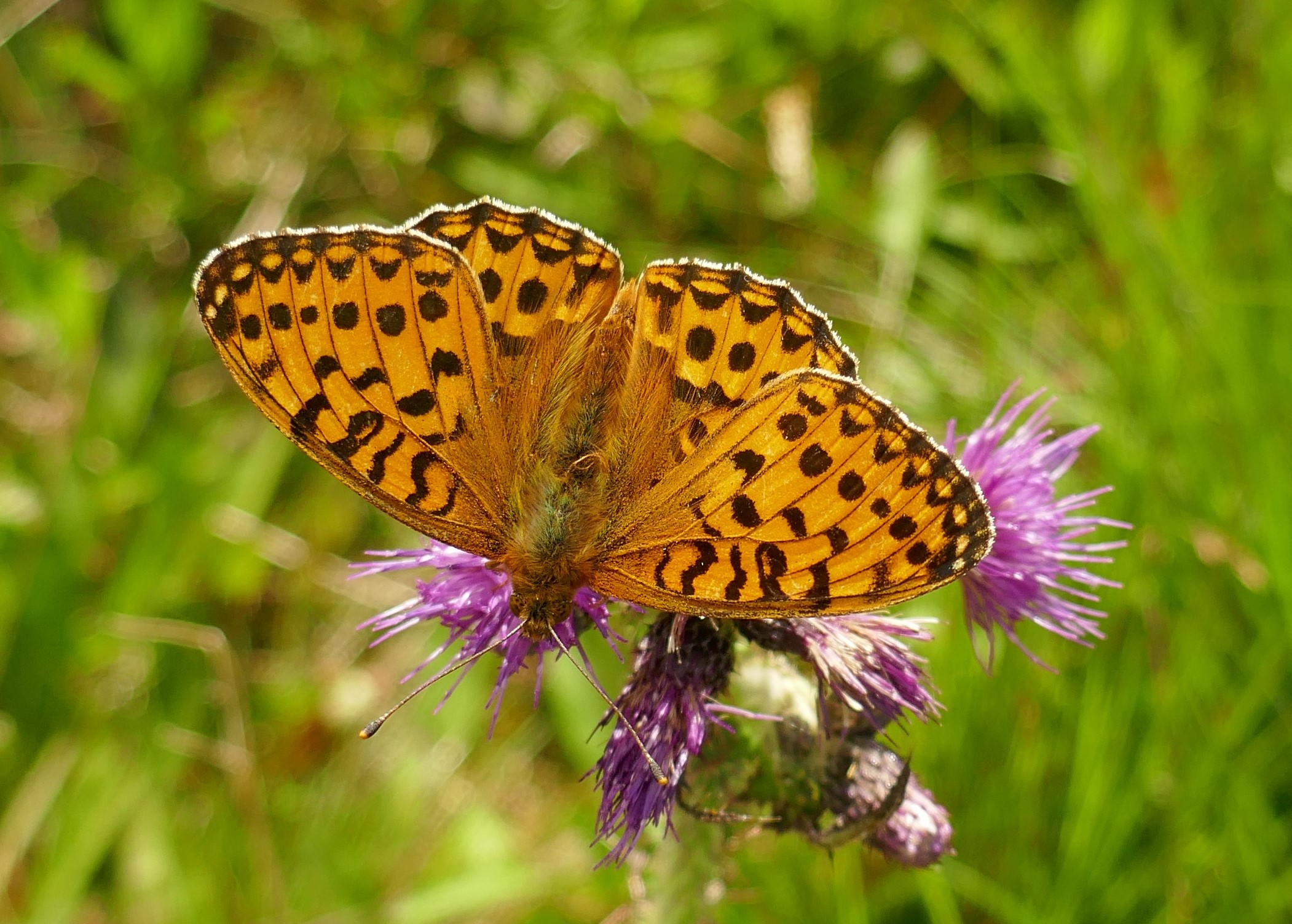 Our work was punctuated by lunch in the sunshine, a restful experience after a busy year on the reserve. We also unveiled our reserve information board, to some merriment and delight.
We know the wildlife on the reserve benefits from the work we do; that is the payoff!
Thanks to everyone who worked hard yesterday, and to all our supporters.
Photographs J. Harding