Take a look at these two photographs, taken in  County Kildare this month.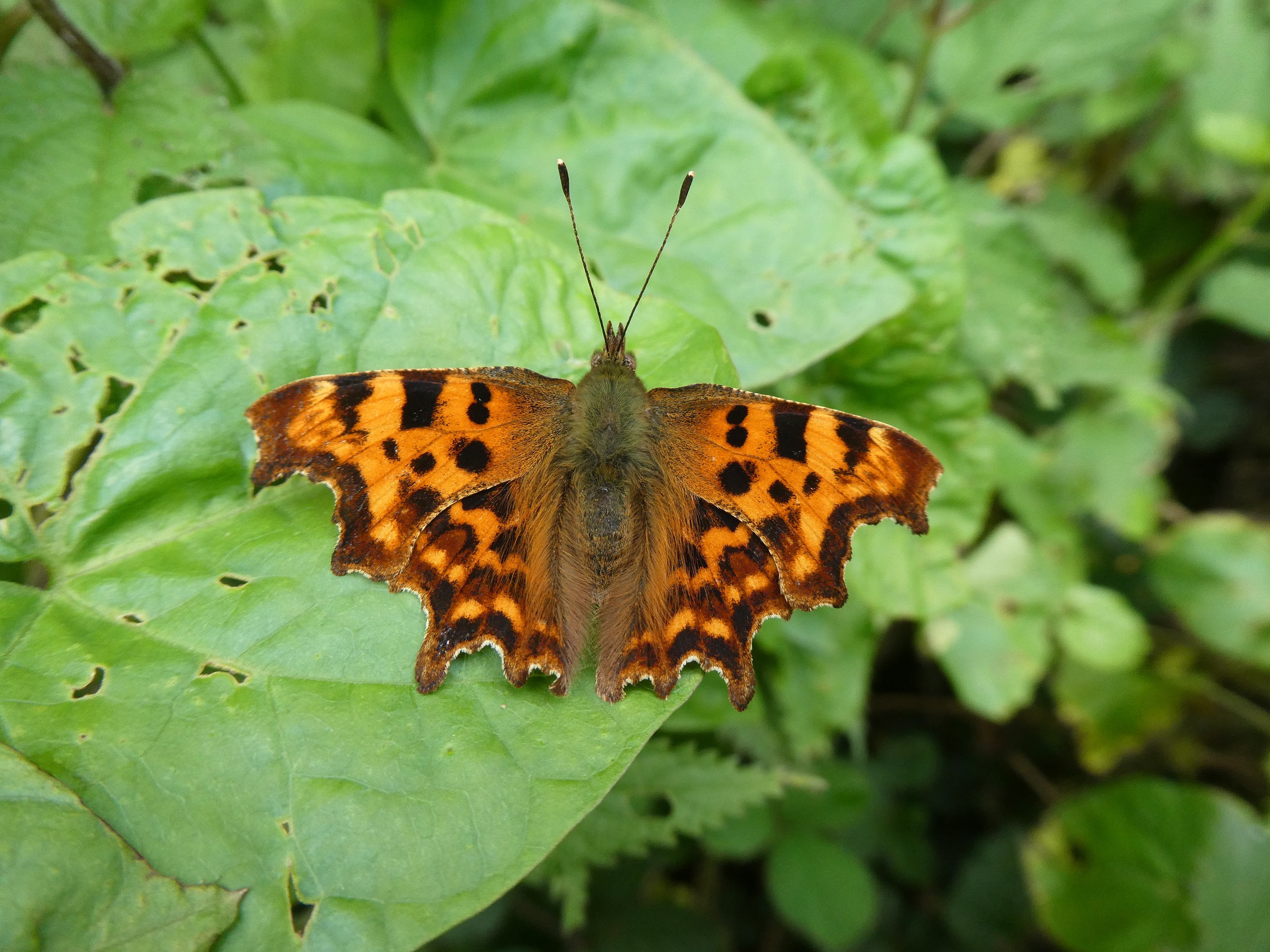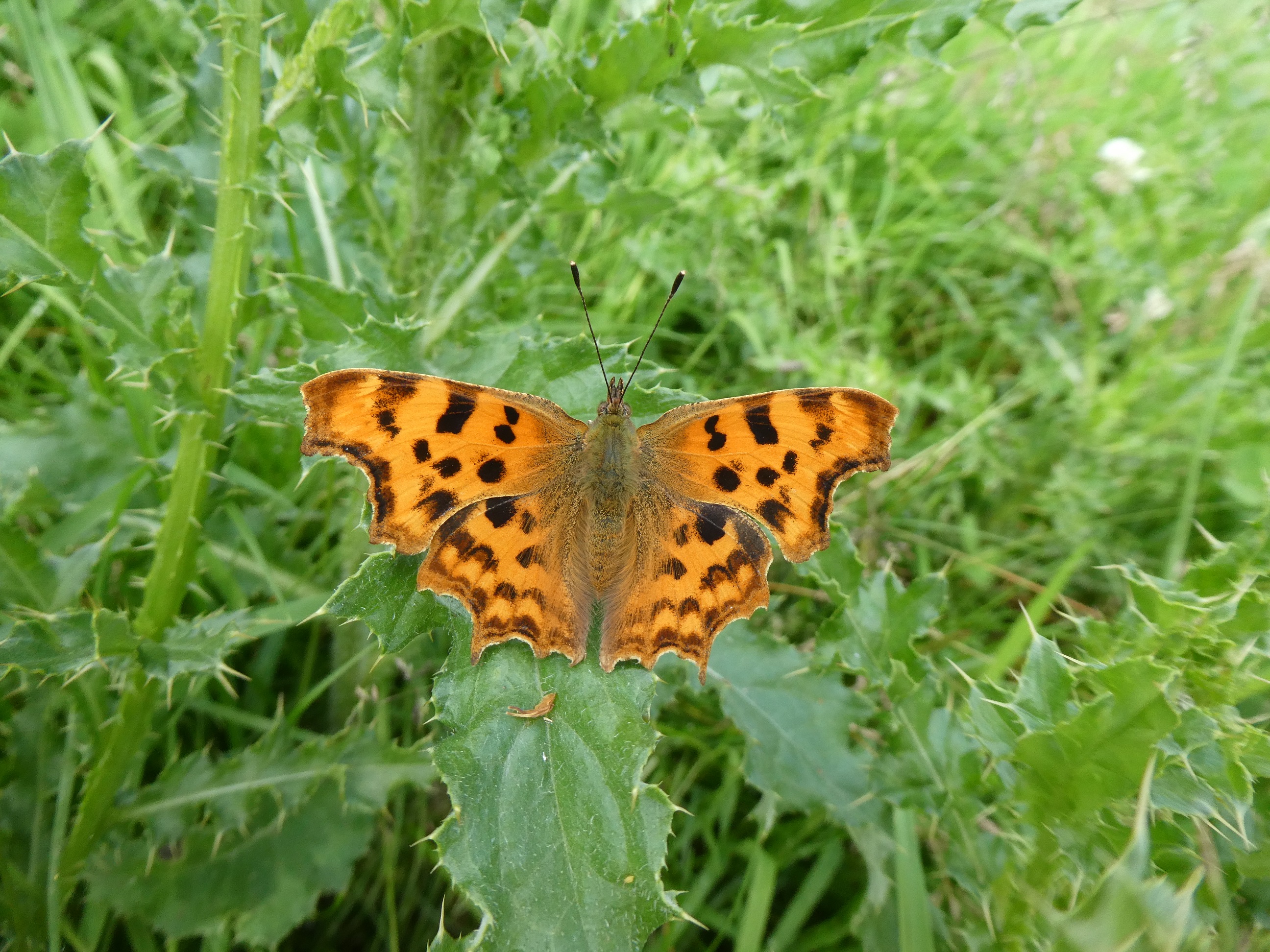 We are trying to understand more about the life cycle of this colonising butterfly. The colour of the butterfly is a major help in unravelling the details of the ways the butterfly breeds, especially the timing of breeding.
The Comma exists in two colour forms, the dark form which also shows a more deeply indented outline and the light, more golden form, known as the Hutchinsoni form, after the famous Comma breeder, Emma Hutchinson from Herefordshire, who bred the golden form named after her.
The light form is a short-lived, direct breeder while the dark form is the long-lived delayed breeder. The light form flies in July and August and breeds shortly after it hatches from the pupa and dies off long before winter. The dark form is usually seen in September and October and in spring. The dark form Commas flying now delay breeding until next year.
The Dark Commas flying now will be joined in hibernation by the offspring of the light form, all of which are dark Commas. This means that two generations of dark form Commas pass the winter in hibernation. These are the summer emerging dark form and the autumn emerging dark form Commas. All the Commas breeding in spring are dark form butterflies.
Until recently, the Commas reported in July were light form butterflies. Now we are seeing dark individuals, a development that is influenced at least partly by overcast weather during the larval stage.
We would like your help to investigate the prevalence of delayed breeding by the Comma in summer. Please send us your Comma records with photos to us at conservation.butterfly@gmail.com.
Your records should be phrased as follows:
Mike Smith (21/07/2020)
Comma 2, one light and one dark at T 11261 25271, Raven Point Nature Reserve, Co. Wexford. Sunny, 21C.
We will publish your record on our Records Page unless you ask us not to.
If you are not sure what form you are seeing, we should be able to judge this from the photographs. The butterfly's underside is a great help in determining the form, so images of the underside are really valuable.
The Comma can turn up anywhere, including in gardens, but rides and clearings in woods, canal and river banks with Stinging Nettles are the usual places to find it.
We look forward to hearing from you!