One of the results of Ireland's impoverished fauna is the lack of large wild grazers over most of our grasslands. This means that grazing by cattle, vital to maintaining semi-natural grasslands, has to be arranged as a direct conservation management tool.  This is true of our best semi-natural grasslands in the Burren Counties Clare and Galway, in Sheskinmore, County Donegal, Ballyteige Burrow, County Wexford, and on Butterfly Conservation Ireland's reserve at Lullybeg.
Cattle grazing tackles the grasses that would otherwise form dense, tall mats that overwhelm the existing flora and inhibit the germination of new flora. Micro-climate variation is created by cattle grazing patterns, particularly by selective grazing and poaching.
Another issue to be tackled is scrub control and this is where human hands are needed. On a very grey Saturday when it threatened to rain but luckily remained dry, our volunteers focused on a long rectangular area very rich in flowers but with hundreds of birch saplings that pose a major challenge to maintaining species-richness.
The work we embarked on was not really taxing but was repetitive. Working methodically, hundreds of saplings, now leafless, were removed. The area, shown in a photo taken in dull light, is used primarily as a feeding area by the reserve's butterflies.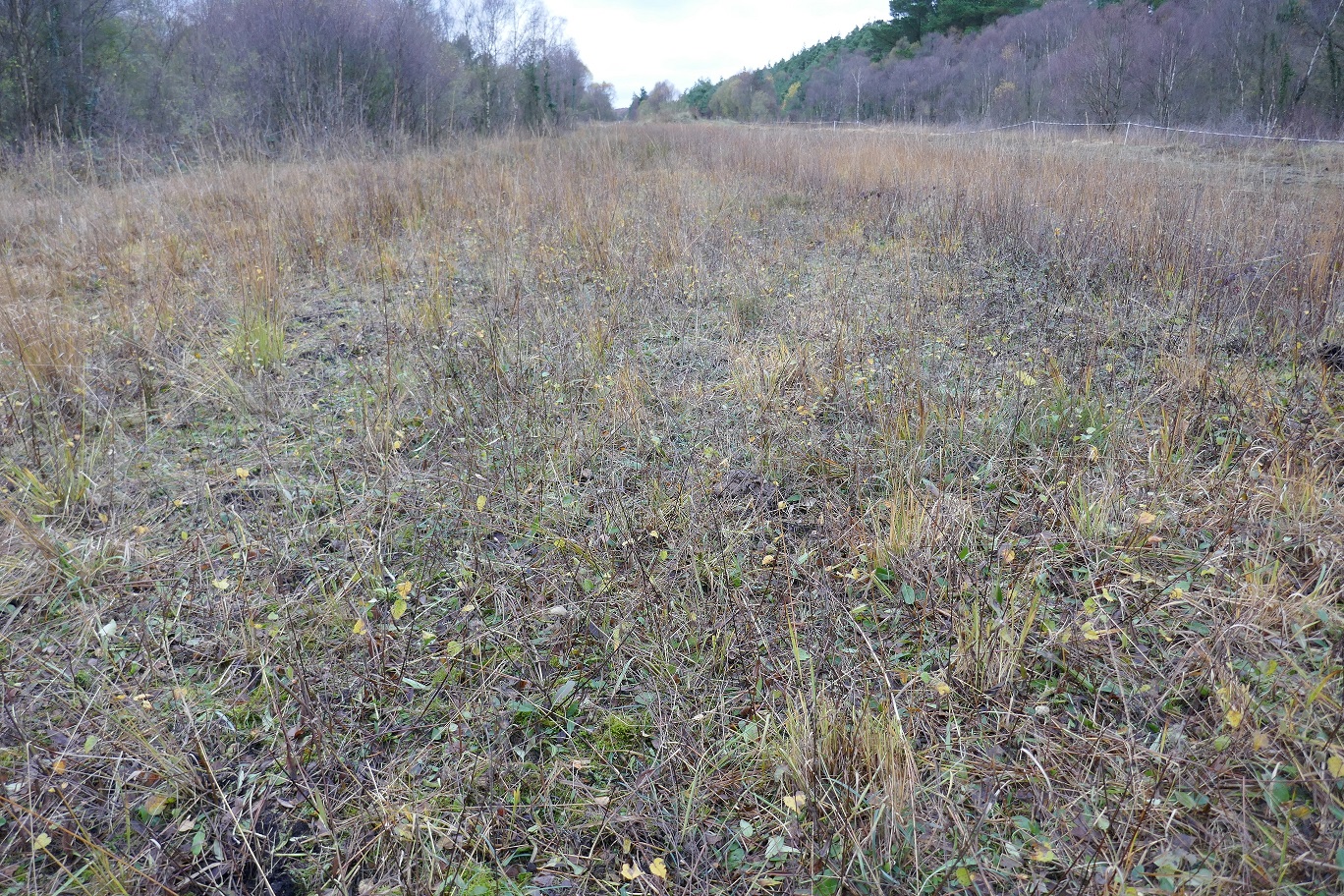 Containing masses of Devil's-bit Scabious, with occasional Common Knapweed, Common Spotted Orchid, Common Milkwort, Common Dog-violet, and hawk-bits, this grassland was especially favoured by the Comma and Red Admiral this autumn. It is also used by the Small Purple-barred, an uncommon, small but striking day-flying moth that is double-brooded in the area.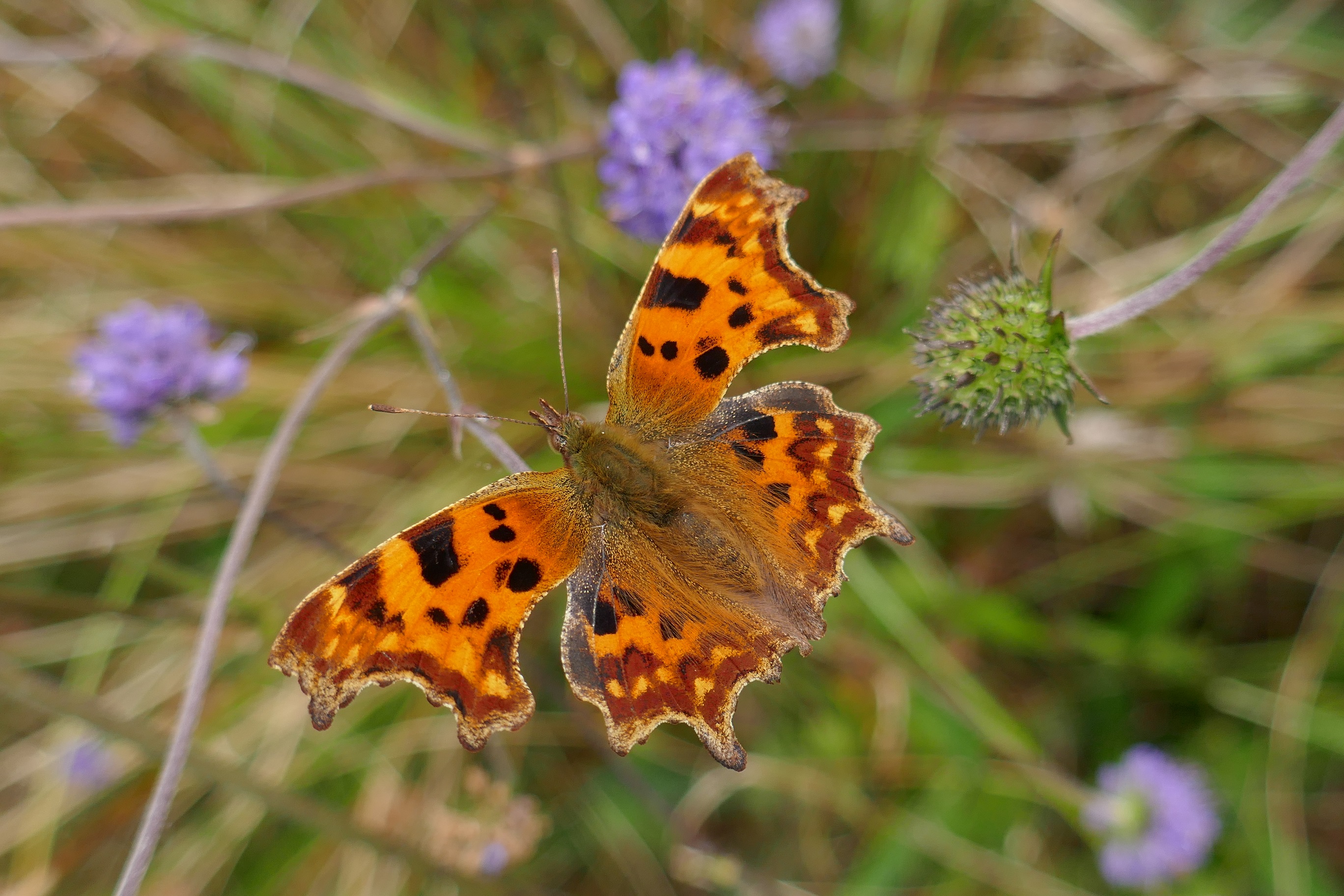 While we uprooted the birch and occasional willow, a great catch-up on our news and summer butterfly experiences coloured and animated our toil. It can be difficult for anyone who has not visited Lullybeg Reserve in its summer pomp to realise how this site, so bedraggled in its appearance in late autumn and winter, can boast such riches of beauty and biodiversity during the spring and summer.
When May comes, the work makes sense!
Thanks are due to everyone involved with this event, and all our friends and supporters.