October is the last month of the year to see butterflies in any numbers. What can be seen is even more crucially weather dependent, but this year's October has seen some exceptionally warm weather, with some good abundance figures for the time of year.
We are seeing some unseasonable behaviour. On 14/10/2023 I observed a courtship flight by a Red Admiral pair, and it appeared destined to culminate in mating. The gentle fluttering flight used by both sexes is a sign of female cooperation in this butterfly, and if the pair remained in the lane instead of slipping quietly into an adjoining field, probably to seek shelter from the stiff north-west breeze, I feel sure that I would have observed their pairing.
I have never seen the Red Admiral behave like this in autumn in Ireland, so perhaps we are seeing the species beginning to stay put, even 33km inland, rather than migrating south, the situation that traditionally applies in Ireland. Since the turn of this century, coastal breeding in two areas (Howth, Dublin and Ravenwood, Wexford) during late autumn has been recorded, but not inland, where the colder conditions destroy the Common Nettle.
Painted Ladies were still being seen, inland and on the coast. Like their relatives, their main and probably only nectar source in many areas is our Common Ivy. While they remain, we are holding on to the memories of summer.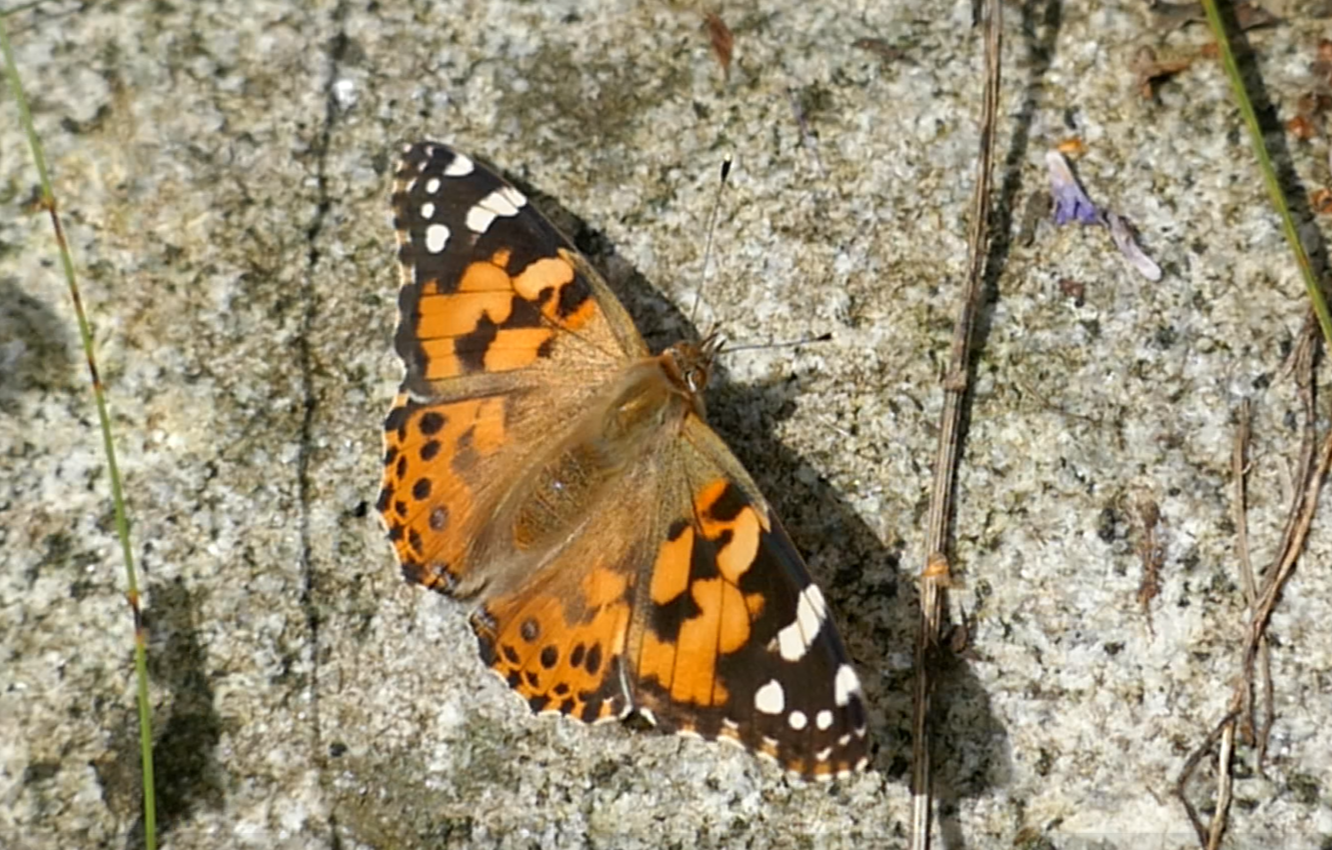 Another feature of change that has extended the pleasure of seeing butterflies deeper into autumn is the spread of the Comma, and its ability to produce a second generation in Ireland, a generation that hatches from the pupa in September and October.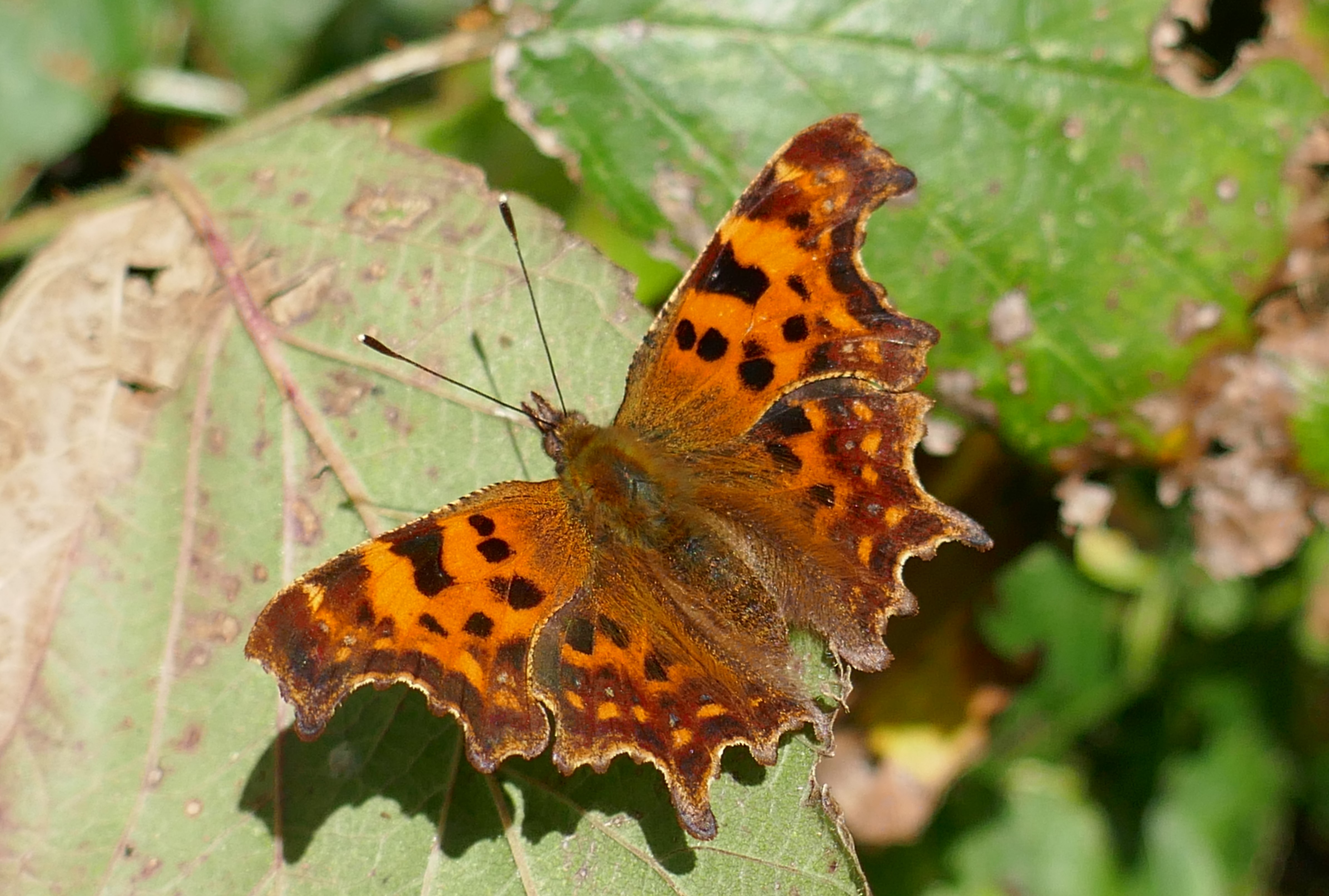 This lovely addition to our butterfly fauna can be seen sunning its gleaming orange-red wings on shiny bramble and ivy leaves, feeding on their fruit and flowers respectively. After the feeding is complete, the Comma hides itself in dense wooded cover until spring's rays warm it to action.
In some woods, a dozen or more will be found in March feeding on a flowering Grey Willow. Slightly later, dandelion comes on stream. By the time this occurs, the males are defending territories and seeking passing females.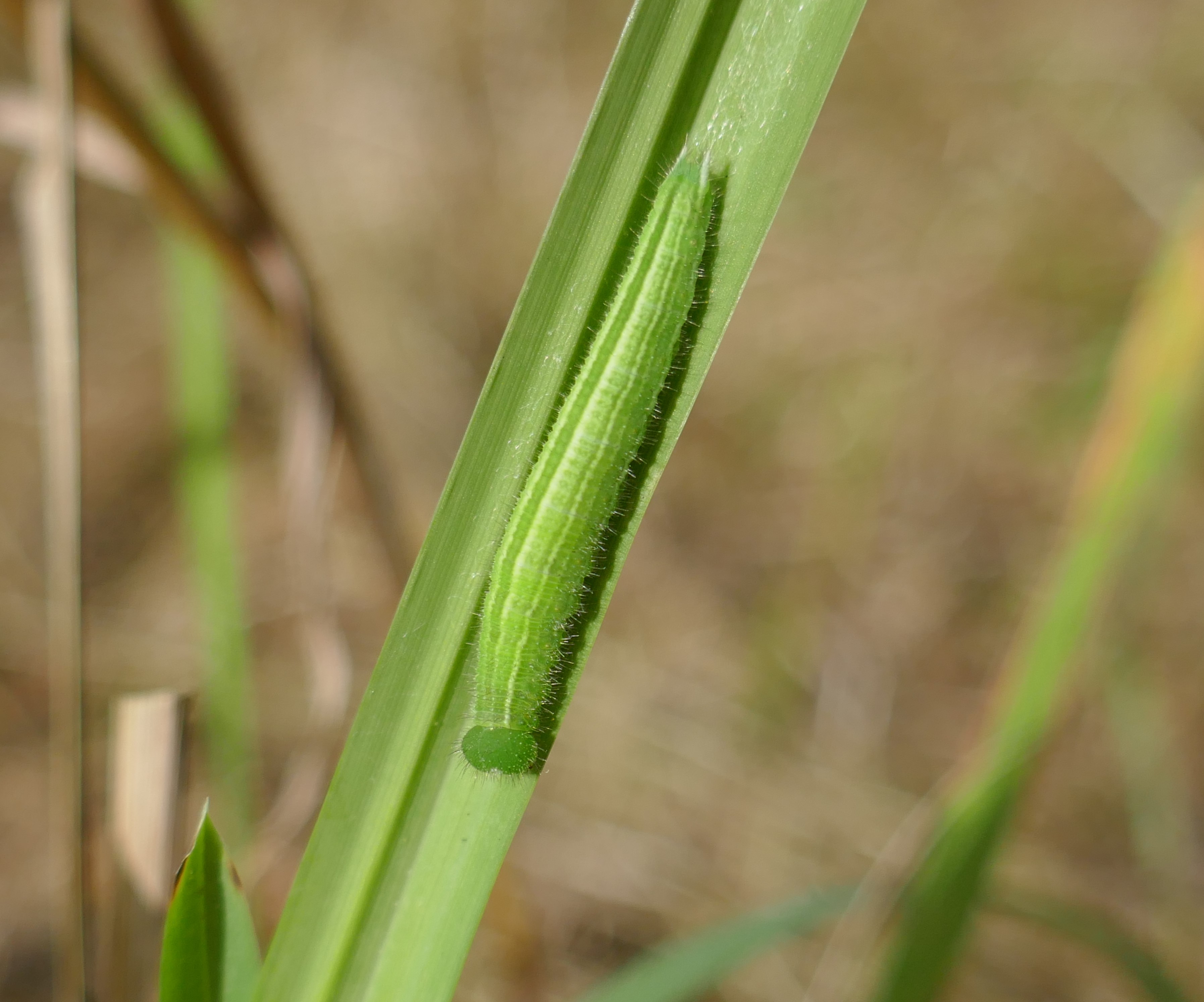 What is much less visible is the activities of moth and butterfly caterpillars, many of them still busily feeding before colder weather pauses their activity. Autumn moths are still in flight, such as the Merveille du Jour pictured here. Last weekend I had 19 moth species in my garden trap, a good showing for October, but the night I trapped was very mild.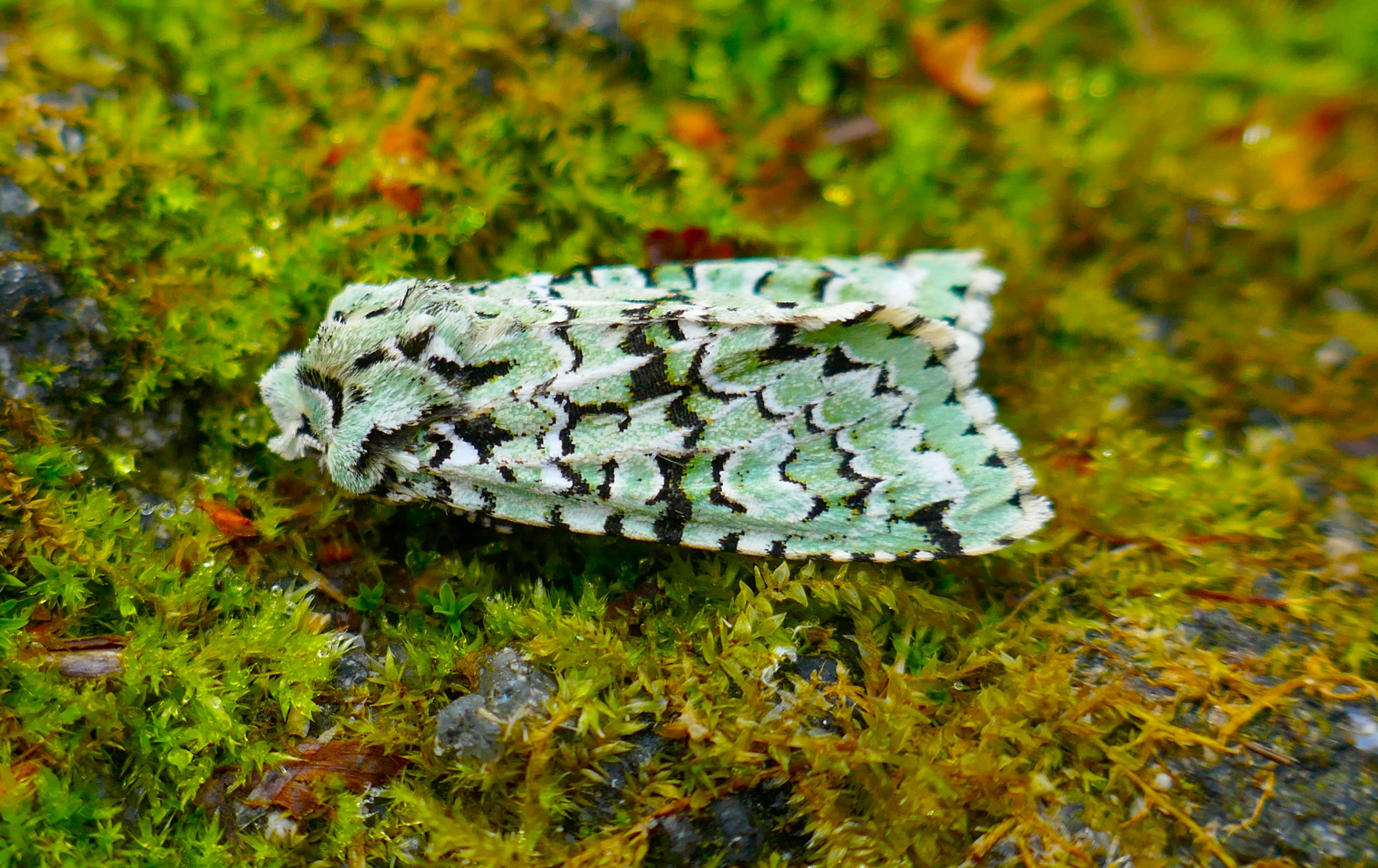 At this time of the year, sunny, sheltered south-facing hedges containing flowering ivy are the best places to look for butterfly life. In a week or so, even these places will hold little evidence of a fine summer for many of our butterflies, leaving us with our memories but also our hopes for next spring.
Photographs © J. Harding