The prolonged period of dry weather which has extended over five weeks, appeared to be about to end just as our Portrane outing was due. Fortunately, the weather at Portrane was dry and mild, with bright conditions and some hazy sunshine.
We assembled and made our way to the dunes at the northern extremity of Portrane Burrow. At this point, some explanation is needed. Over the past 15 years, the dunes in the area were eroded by the sea until only the dunes at the northern end, immediately south of the estuary, remain. Last winter, these were inundated, but not removed.
The vegetation remains mainly in place but the condition of the habitat appears less favourable. Re-growth of the recently uprooted Sea Buckthorn was noted. Non-native plants like Cordyline (New Zealand) and Red Valerian (Mediterranean region) have appeared too. Some areas appear to have lost some habitat for the Small Blue and Small Heath.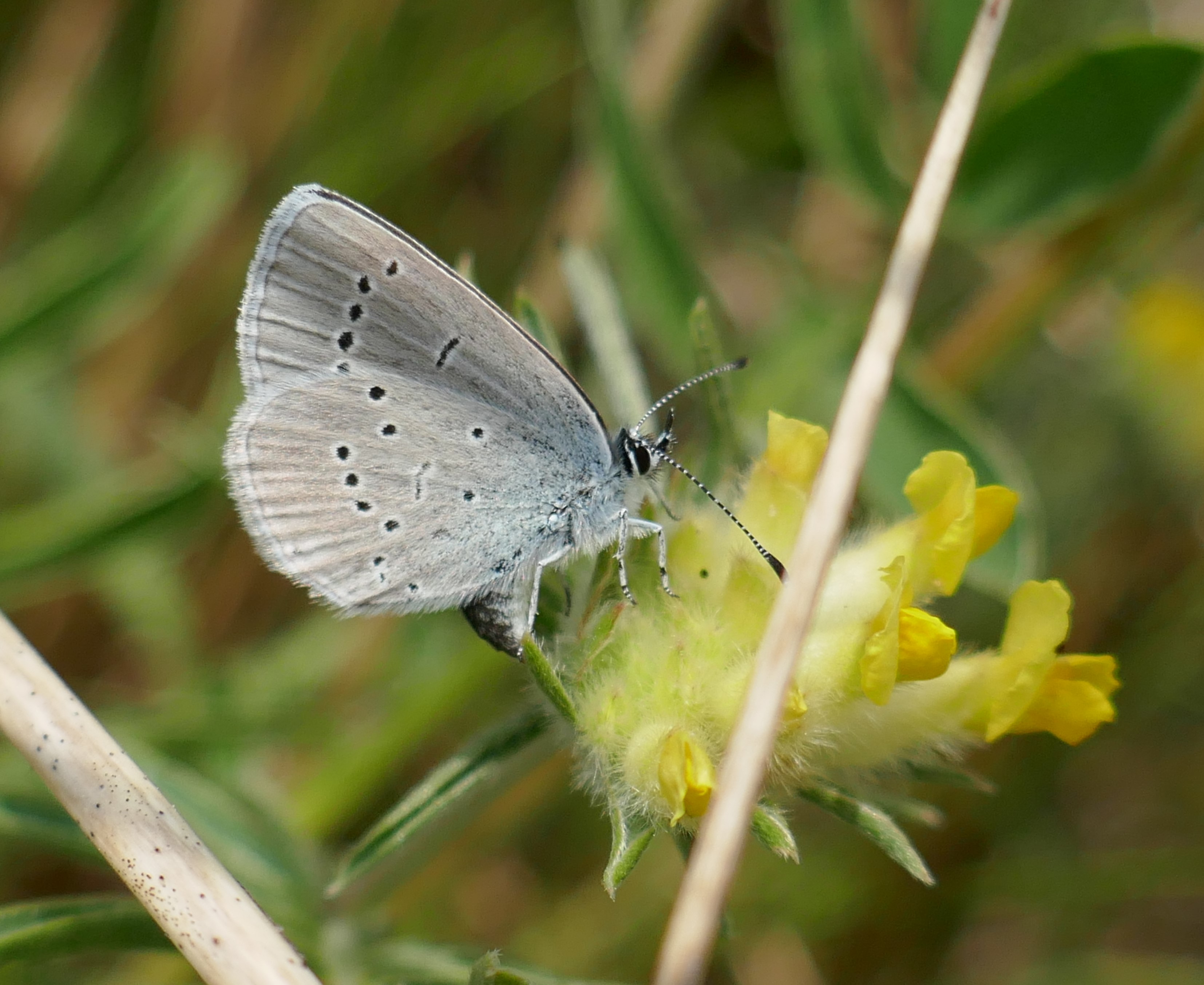 Drought is beginning to affect the condition of the Small Blue breeding plant, Kidney Vetch.
The Intergovernmental Science-Policy Platform on Biodiversity and Ecosystem Services has identified five direct drivers of biodiversity loss. These are changing use of the sea and land, direct exploitation of organisms, climate change, pollution and invasive non-native species. The two indirect drivers are people's disconnect with nature and the resulting lack of value placed on the importance of nature.
Looking at the direct influences on biodiversity loss, the latter three, climate change (coastal erosion removing the dunes), pollution (burning, dumping waste,) and invasive non-native species (a range of species, especially Sea Buckthorn) are at play in Portrane which also holds breeding populations of birds of conservation concern: Little Tern, Ringed Plover, Eurasian Skylark, and Meadow Pipit. As for human disconnect and disinterest…
During our outing, we counted 24 Small Blues (ranked endangered), 8 Common Blues, and 12 Small Heaths (ranked near threatened).
To put this in context, on 7th June 2018 John Lovatt, (who led this event) counted 439 Small Blues, 204 Common Blues, and 33 Small Heaths.
Of course, populations are not the same every year, so let's look at the 2nd of June  2020. That day, John recorded 232 Small Blues, 82 Common Blues, and 23 Small Heaths.
On the 7th of June 2022, John recorded 85 Small Blues and 34 Common Blues. These declines mirror the loss of habitat and the reduction in the quality of the area remaining.
While the precise causes of Portrane's decline in habitat size and quality are not universally applicable, the signs are ominous for Ireland's butterflies and habitats. Portrane is on the front line and tells us to change our attitude before we are left with nothing.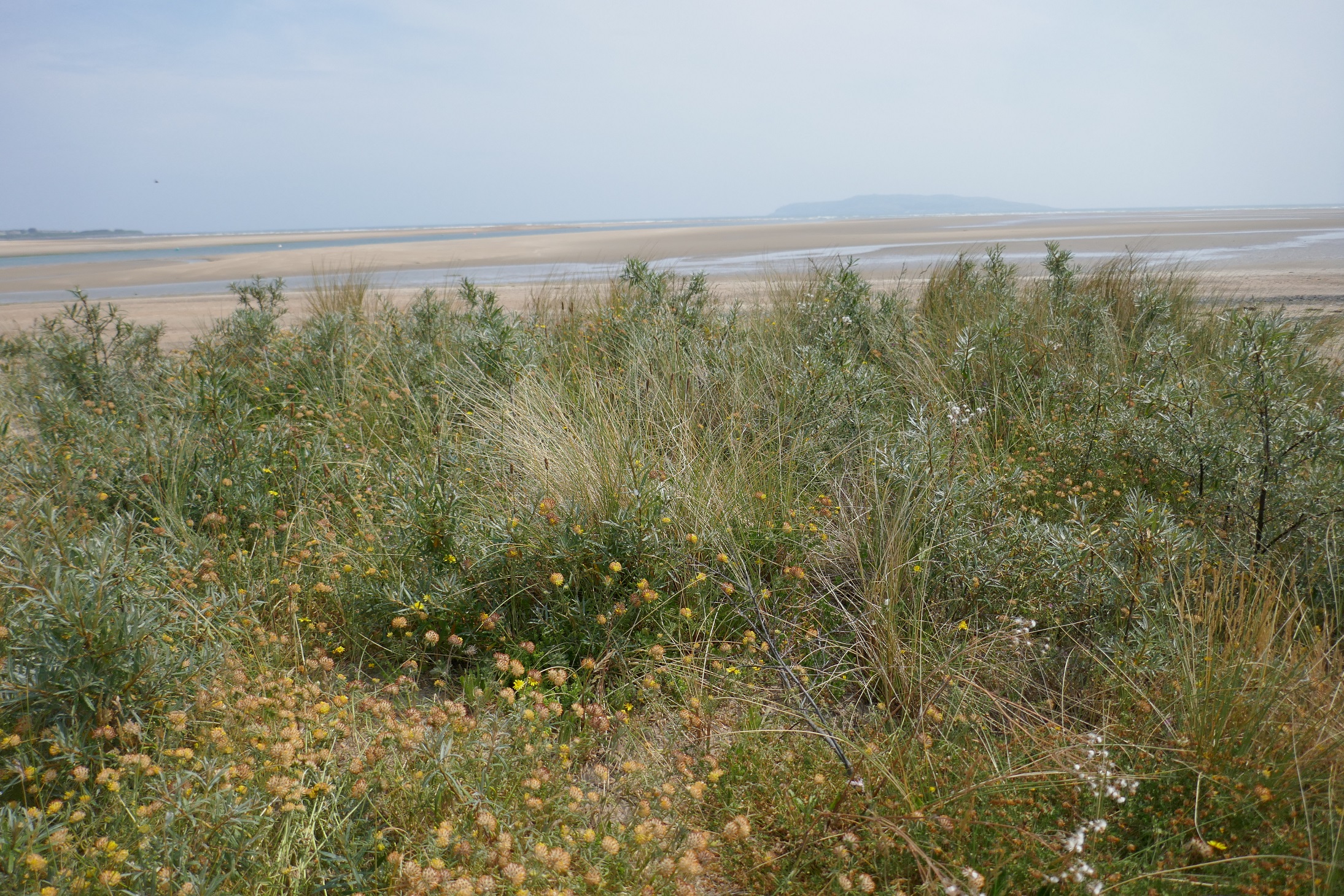 Thanks to John Lovatt for leading the event.