The prolonged period of dry mainly sunny weather ended with a tremendous downpour on the night and morning of our moth event on Saturday 17th of June. It didn't stop the moths from thronging at the Heath and Robinsons Light traps on Kilberry Bog in south Kildare. The richness of the habitats, especially flower-rich wet grassland and native woodland, the warmth (15 Celsius at 4:30 am on Saturday), and the lure of the light traps brought great abundance and variety.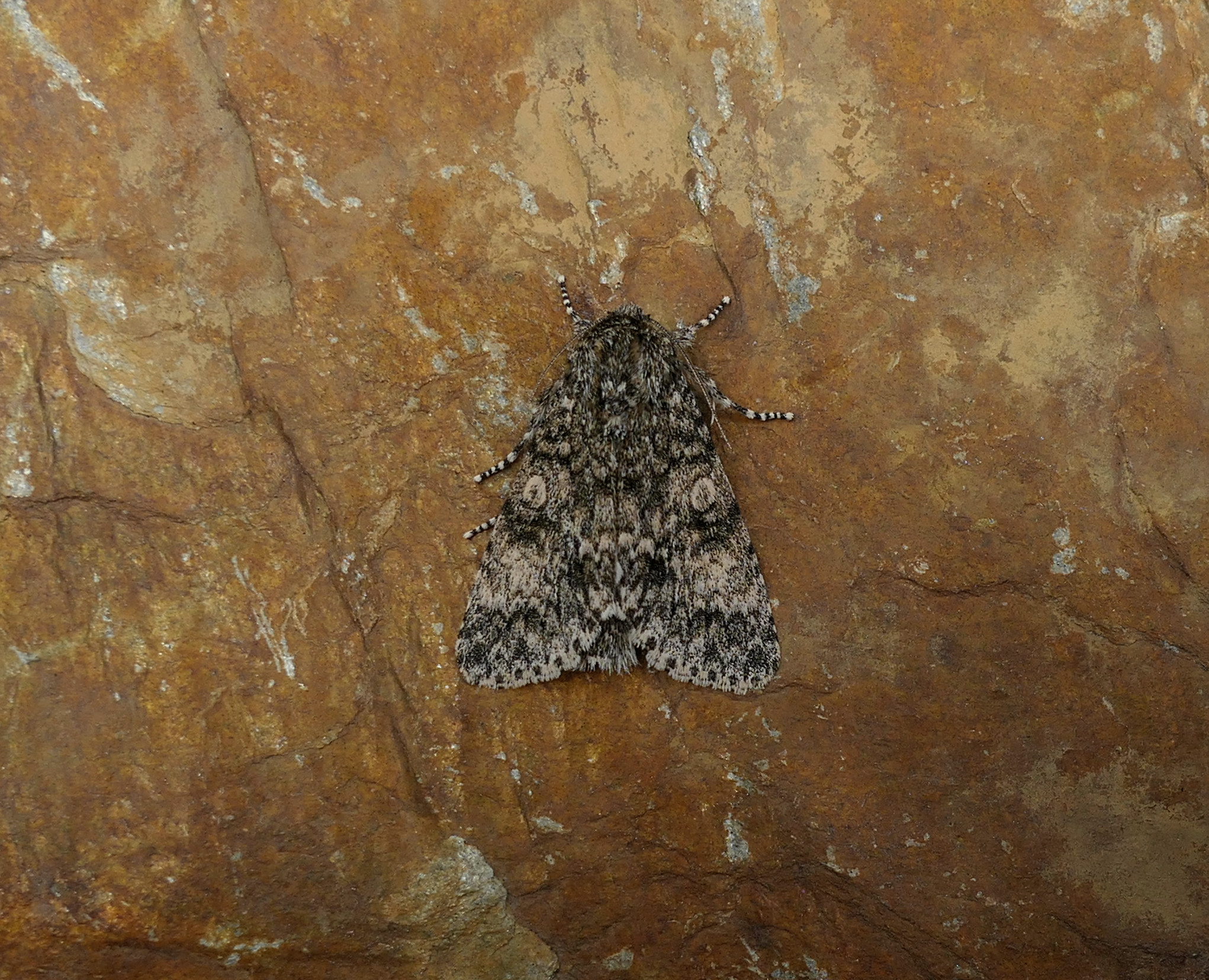 We had an outdoor shelter in which to examine the contents of the traps which were opened from 7:15 am. The range of colour, body and wing shape of these largely unfamiliar nocturnal 'butterflies' (moths and butterflies are members of the same invertebrate order, all are lepidopterans) are wonders in themselves.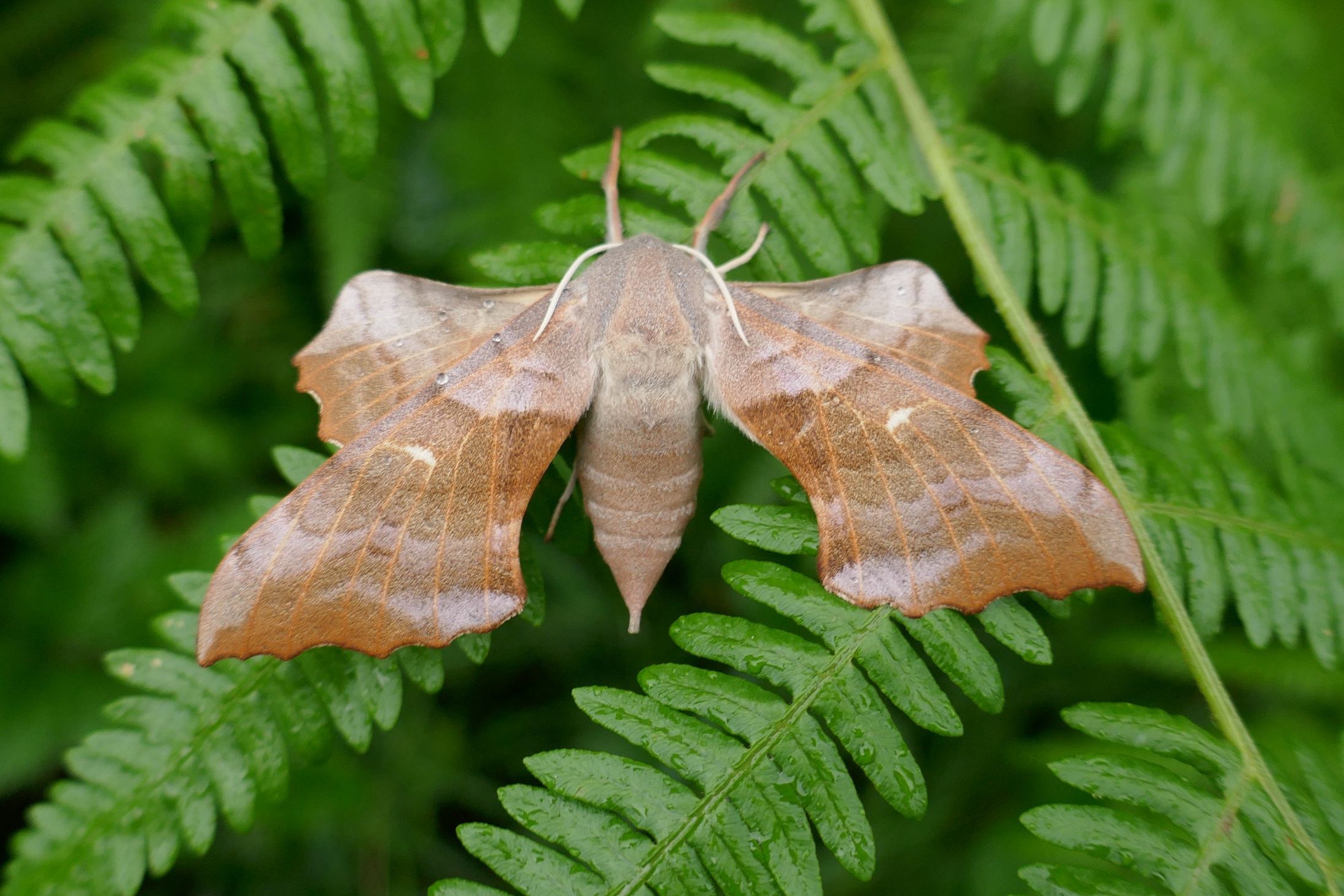 The rain poured unrelentingly as if to mock the dry, sunny weather we have enjoyed since the 8th of May. This was the first time this year that I have seen several species in abundance. It highlights just how crucial our peatlands are for biodiversity.
We found about 160 species in the traps. The large, dramatic moths drew the most attention initially; the robust weirdly shaped Poplar Hawkmoths, the subtly spectacular Elephant Hawkmoths (named for their larvae's elephantine appearance), the startling eye-flashing pose struck by alarmed Eyed Hawkmoths, and the bizarrely accurate cigarette butt/broken birch twig imitation intimated by the Buff-tip.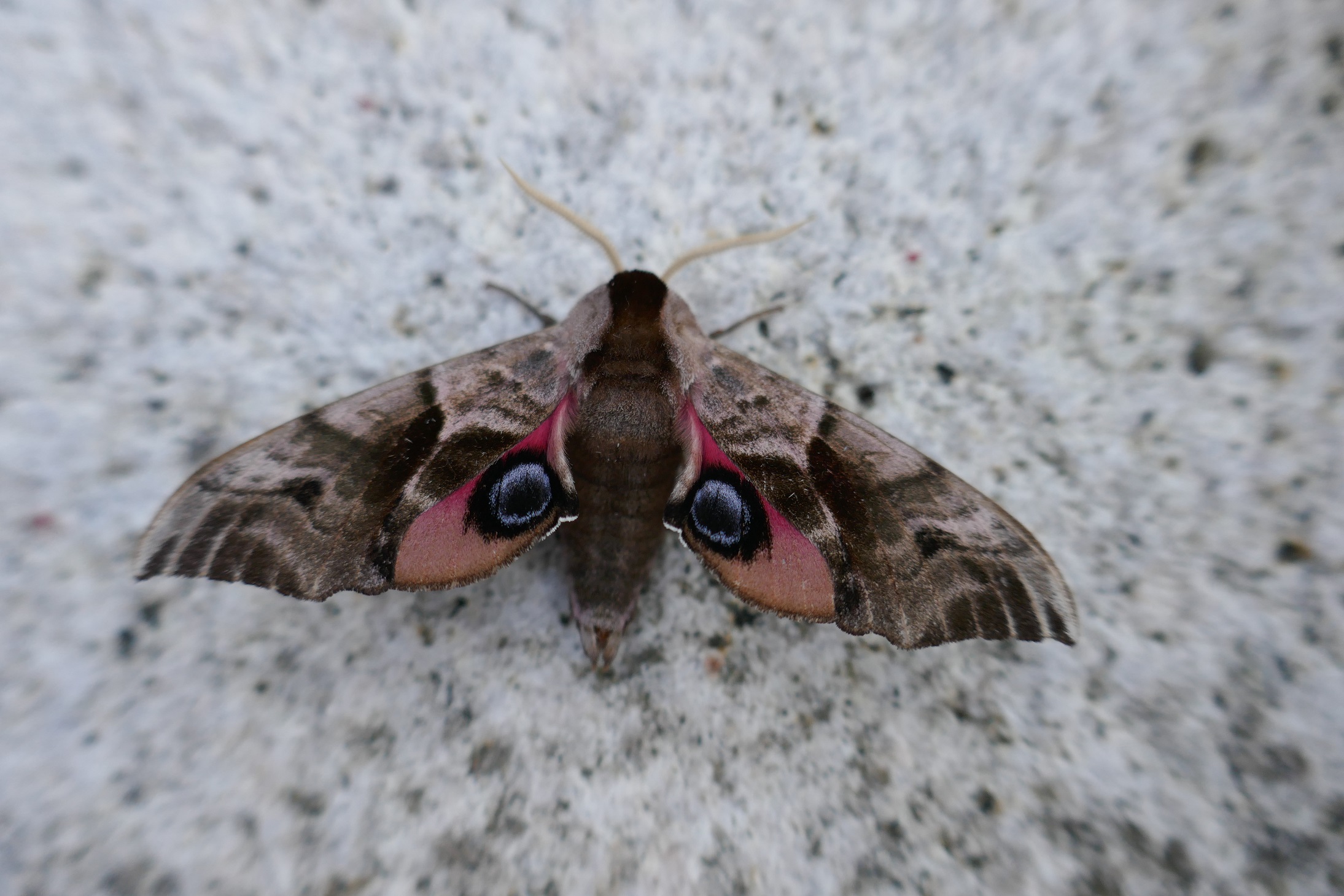 The names of our moths, often by Victorian Anglican clergy are often nicely descriptive and occasionally comparative. The White Ermine makes sense; the moth is snow white or pale cream with black spots or ovals, closely resembling black-spotted white fur worn by royalty. The Buff Ermine moth, similar-sized, and similarly shaped, is buff in colour, sometimes deeper yellow, but lacks the extent of spotting found in its white relative.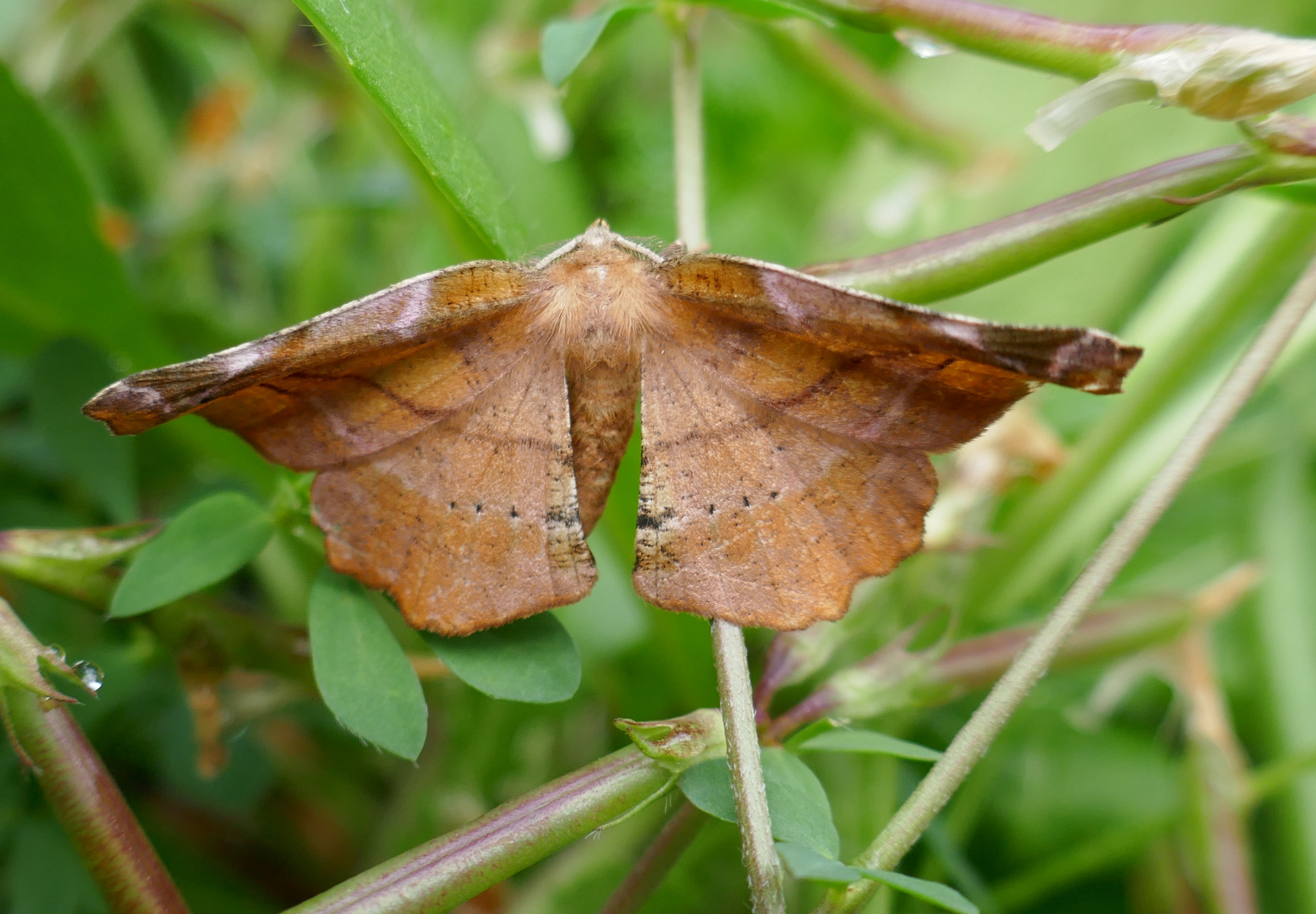 Bright-line Brown-eye and Brown-line Bright-eye (the latter not seen but good tongue-twisters) are species whose appearance matches their names. Some have names that don't complement their looks. Mottled and Willow Beauty moths are not beautiful but rather dowdy. Squinting at the lower crossline on the forewing upperside is needed to separate them. However, both possess nicely scalloped wing outlines and blend well on bark and rock.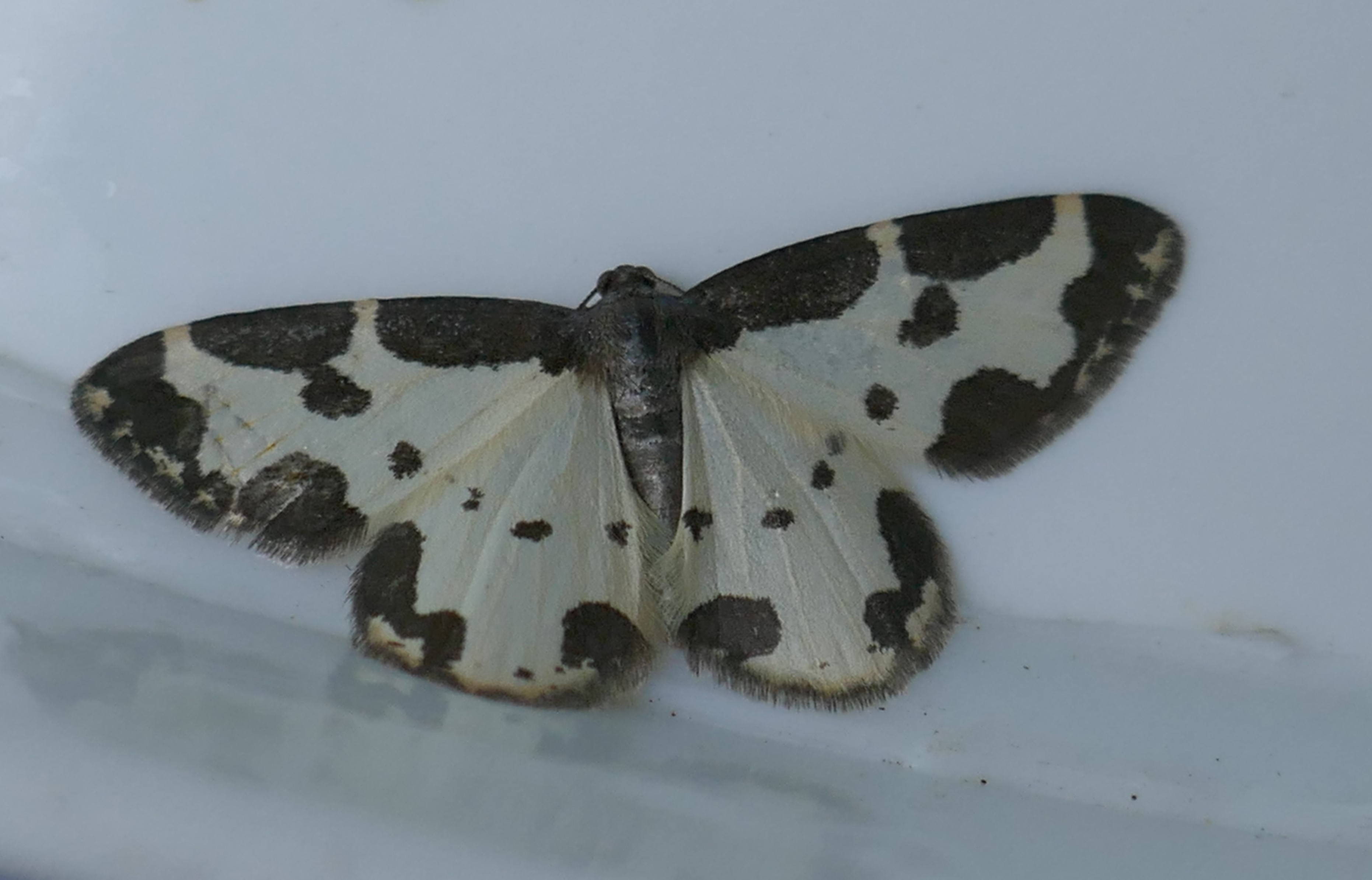 Cinnabars were found in all the traps, and we even found larvae on ragwort near a trap; this smartly dressed species, named for its red markings which refer to mercury sulfide, remains a widespread moth. Eye-catching, especially in flight, it is rarely accosted by birds because they dislike the taste. It is attacked occasionally but birds that do learn not to repeat their assault.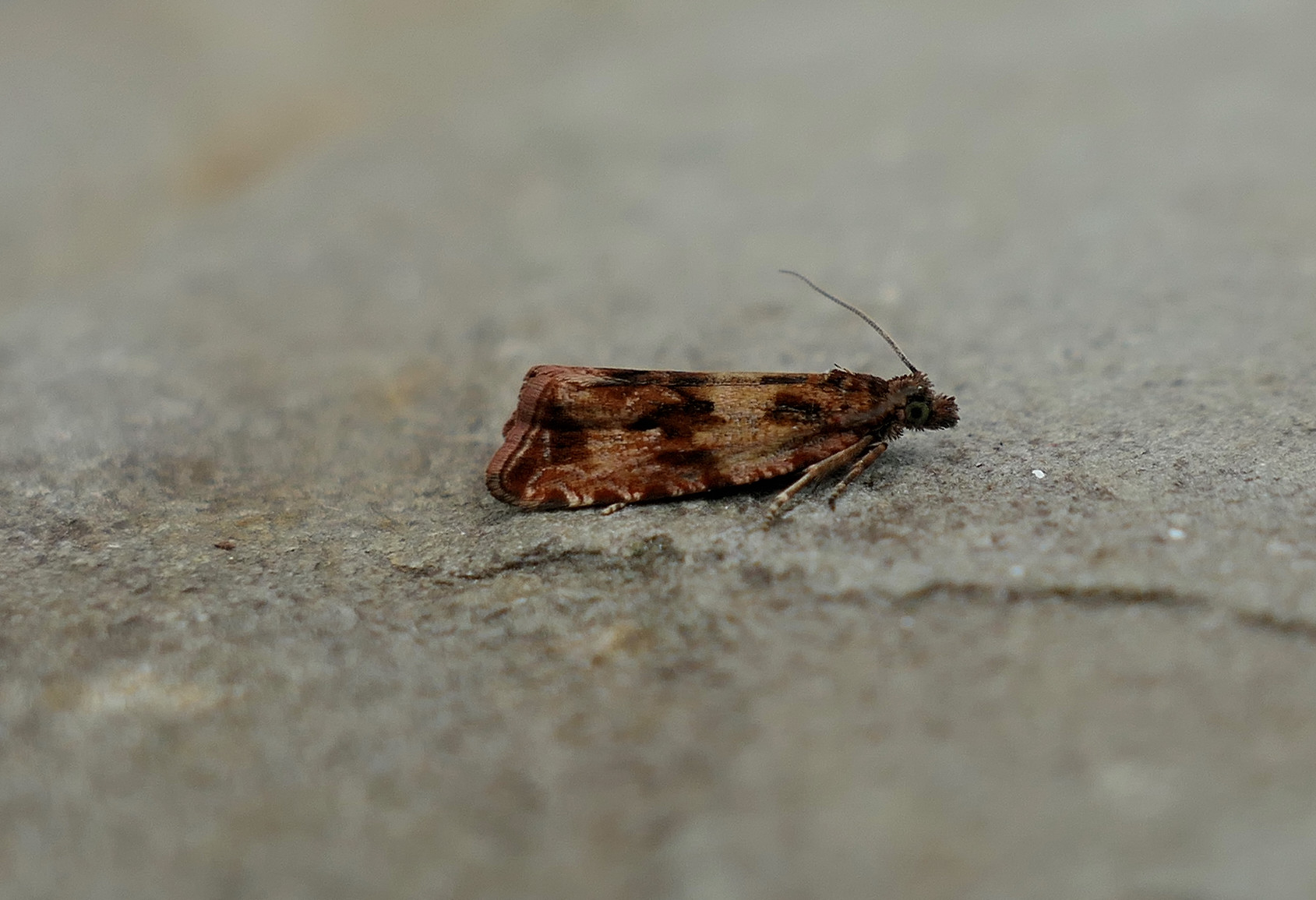 More eye-catching species are the emeralds, named for being emerald! The Large Emerald, Common Emerald, Light Emerald Grass Emerald, and Little Emerald were all marked present. The presence of their breeding plants accounts for this; abundant birch, Alder, gorse, and heather exist in the Kilberry area.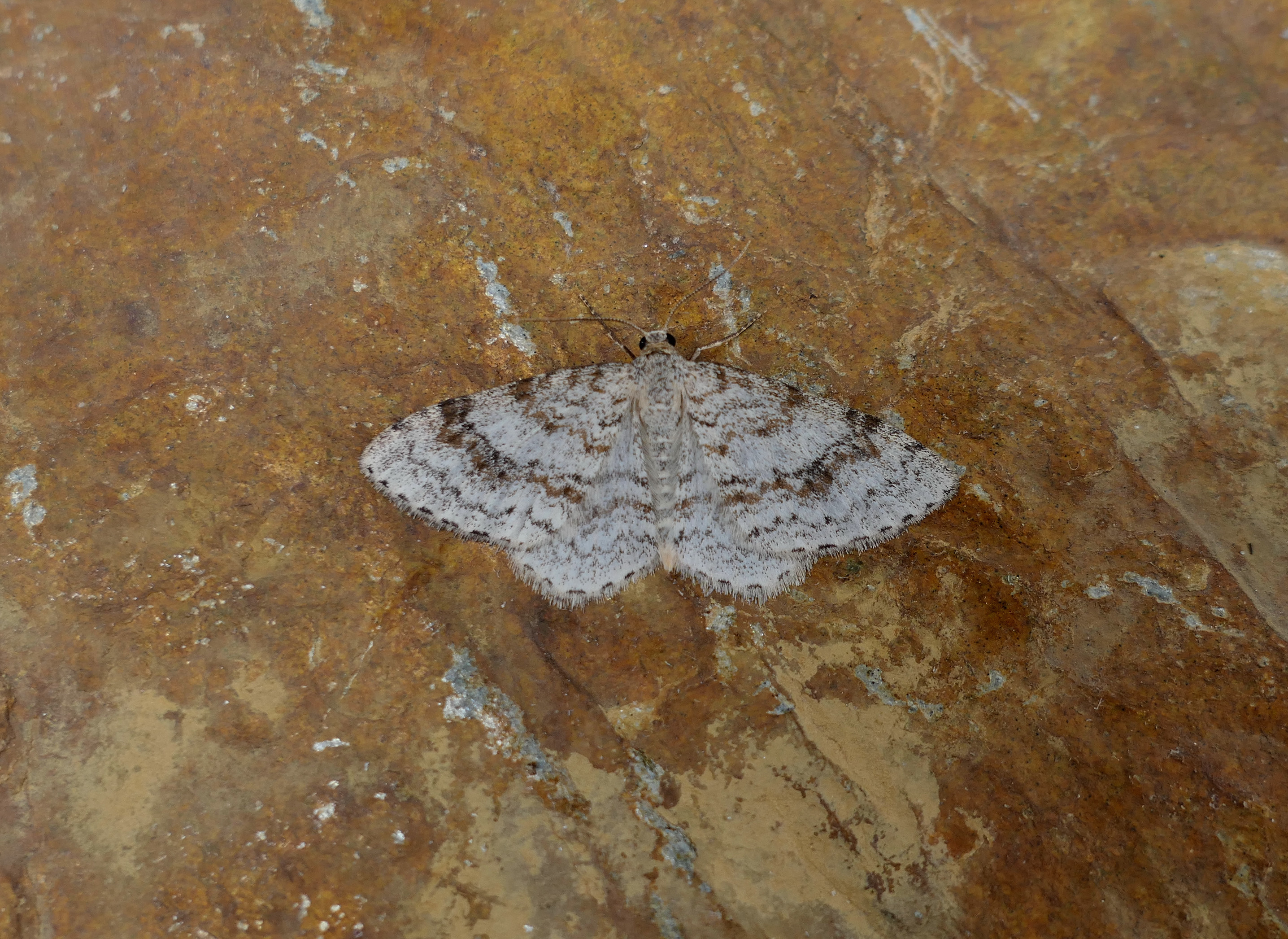 One of the rare moths we found is Waved Carpet. It is strangely rare because it breeds on birch, a very common tree on bogs. We counted four Waved Carpets, the highest number I have ever known in a trapping session in Ireland.  Many moths we found are not necessarily rare but are localized, confined to certain habitats. Pebble Hook-tip, which again looks like its name, is one such. It occurs in wooded areas with birch scrub. Another notable moth we found is Bordered Sallow, better known in the Burren and limestone areas than in bogs.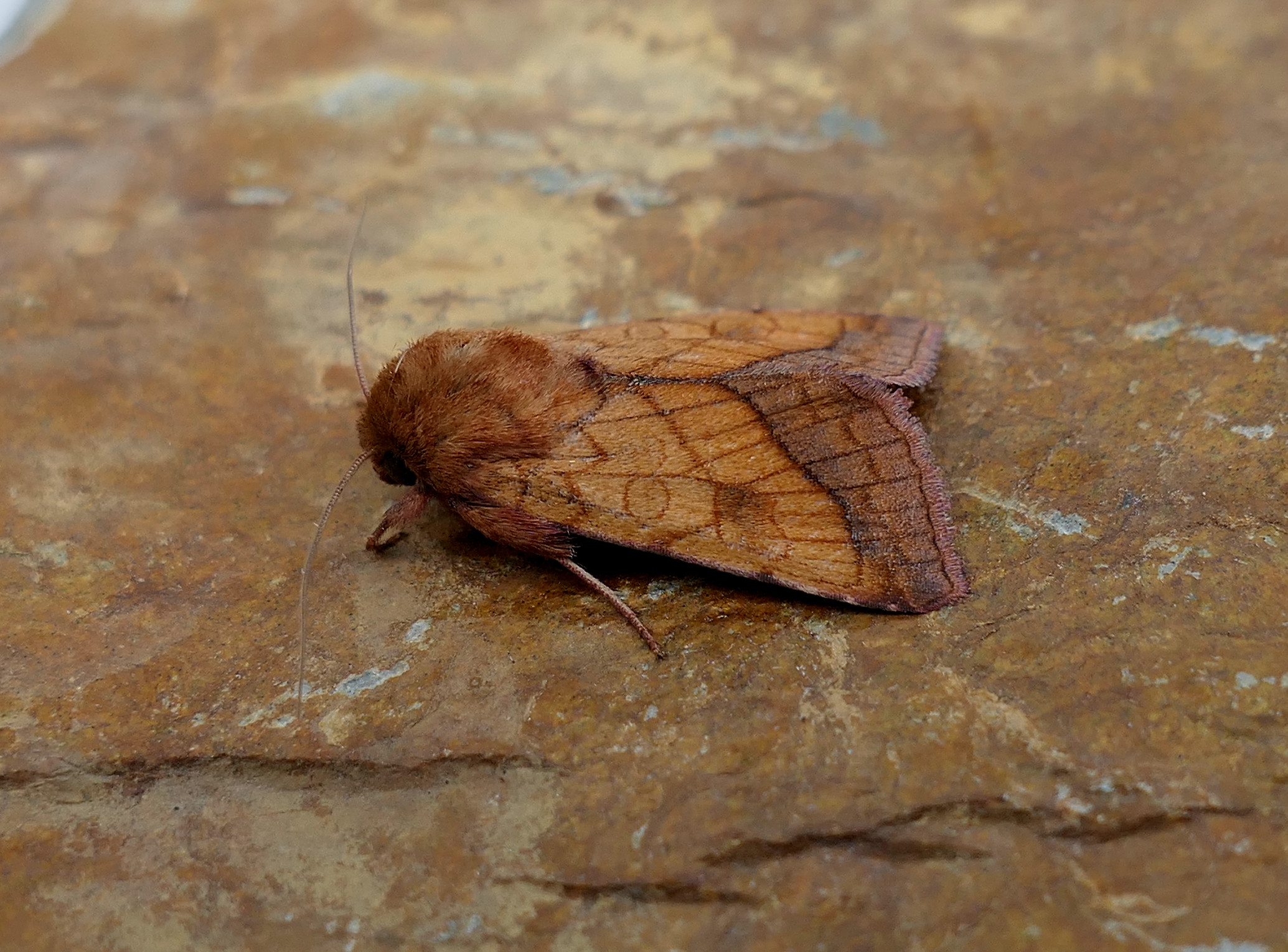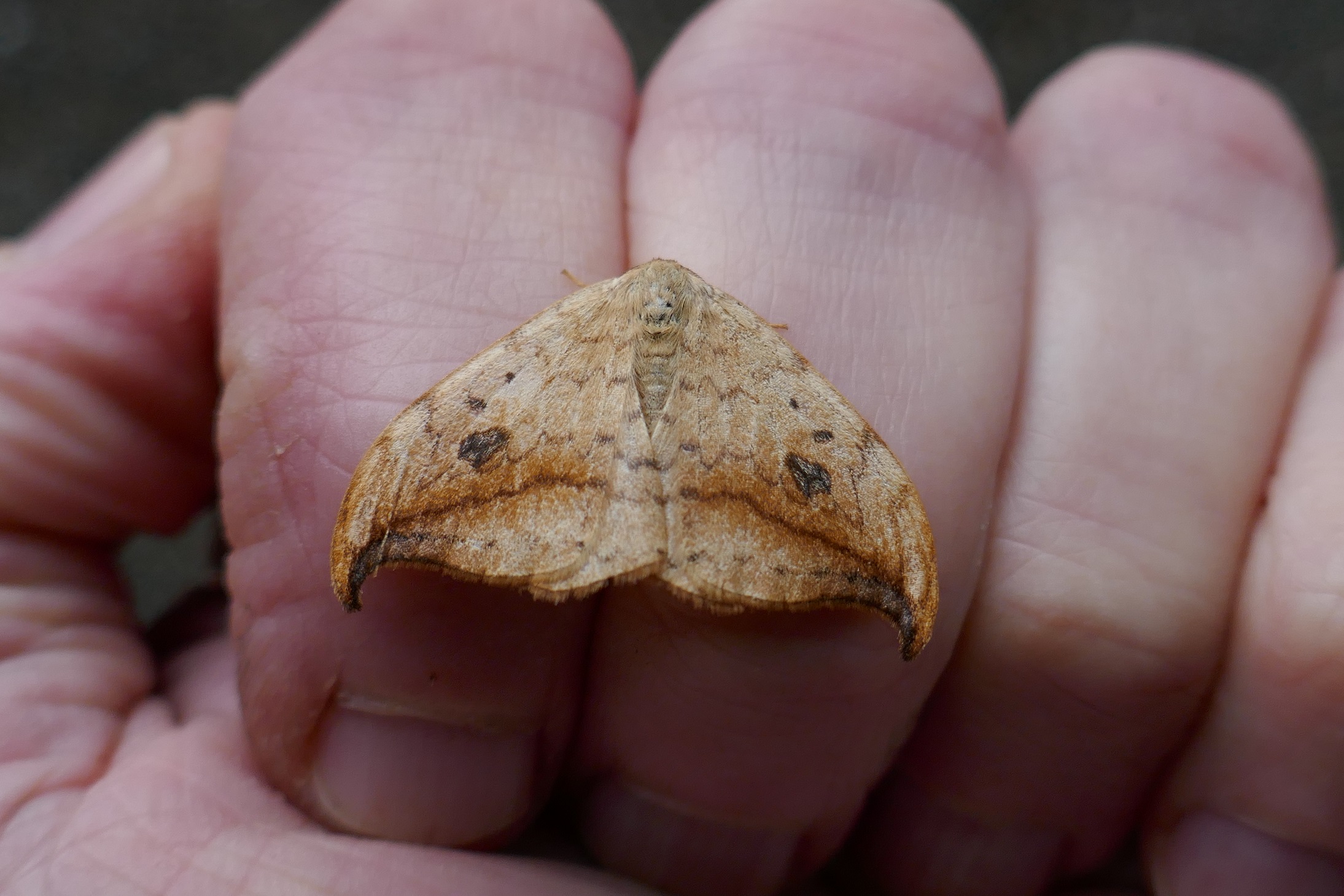 The excitement of seeing so many moths and so many species is one of the greatest experiences for any nature lover. It is often bewildering because there are so many. But it offers the prospect of a journey of discovery, of stepping into another dimension, the realm of the night.
Be brave, step into the darkness. Great discoveries await…
A special thanks to our host, Mary Broughall, who made us more than welcome and served delicious refreshments after our time outside. Thanks also to Philip Strickland who led the event and Chris McKenna who set up the traps. Thanks to all who attended-this was not a morning for those with an aversion to rain!