To the Waters and the Wild
By Jesmond Harding
Conservation Officer, Butterfly Conservation Ireland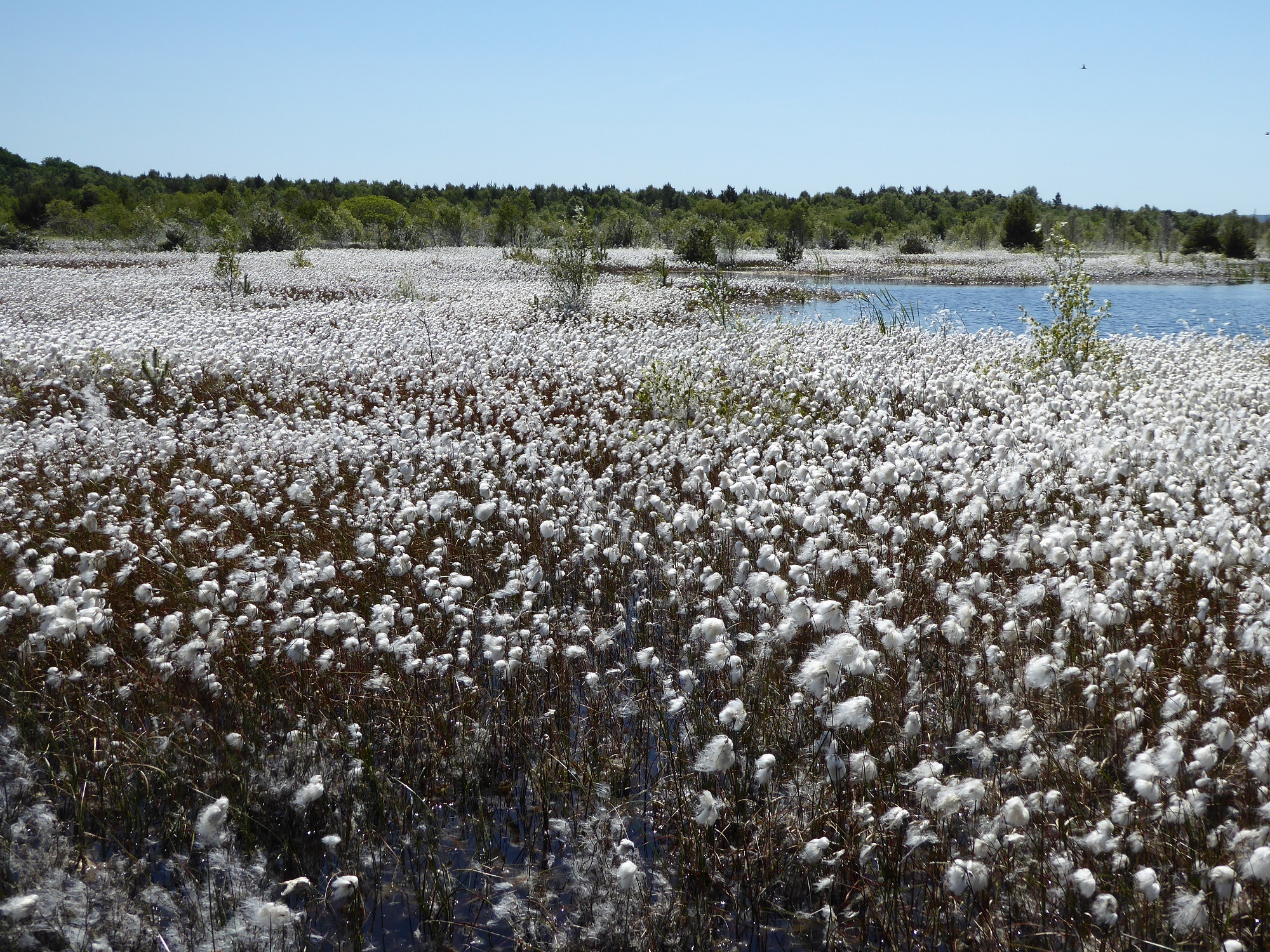 There are very few places that you can visit nowadays and feel refreshed and relaxed by the natural abundance on offer. Patrick Kavanagh, perhaps our only truly spiritual poet, wrote about life's simple experiences in such terms in Advent:
O after Christmas we'll have no need to go searching
For the difference that sets an old phrase burning-
We'll hear it in the whispered argument of a churning
Or in the streets where the village boys are lurching.
And we'll hear it among decent men too
Who barrow dung in gardens under trees,
Wherever life pours ordinary plenty.
Denial brings fresh appreciation. Forget the phone, forget your agenda, plans, work schedule, worries and deadlines.
Bring the technology you were born with. Let your vision, hearing, touch and nose apprehend the experience of a day on the bog in northwest Kildare. You will not hear the drone of jet aircraft, or the din of road traffic, no traffic jams, or crowds. No human infrastructure; no roads, telegraph poles, pylons, masts, or buildings. Just a vast, gentle landscape as far as you can see, leafy, grassy, flower-filled, fragrance-filled, birdsong and butterfly and dragonfly-filled, happily and softly moist underfoot.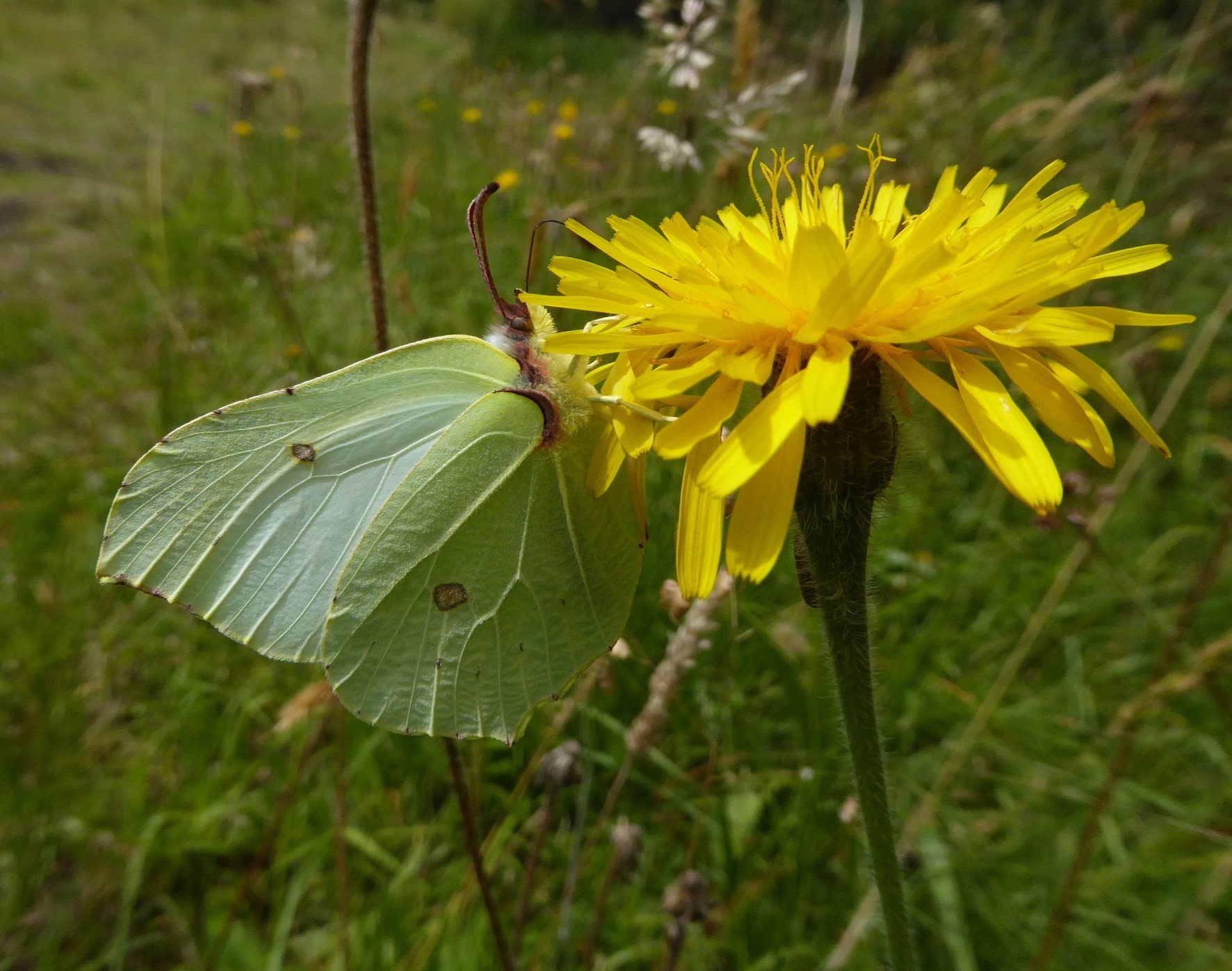 You don't have to try to be happy here. Anyone I had the privilege of showing the area to were smitten. People of all ages love this land of plenty. People kneel to get eye-to-eye with a Marsh Fritillary butterfly, resting on a leaf, waiting for the sun. He perches, wings closed, brick-red with cream markings, letting you admire him. He is unhurried and unworried. What will be will be. He doesn't know that he is represented in Ireland as a genetically distinct subspecies, that he is red-listed, or that his habitats are being destroyed throughout Ireland, Britain and Europe.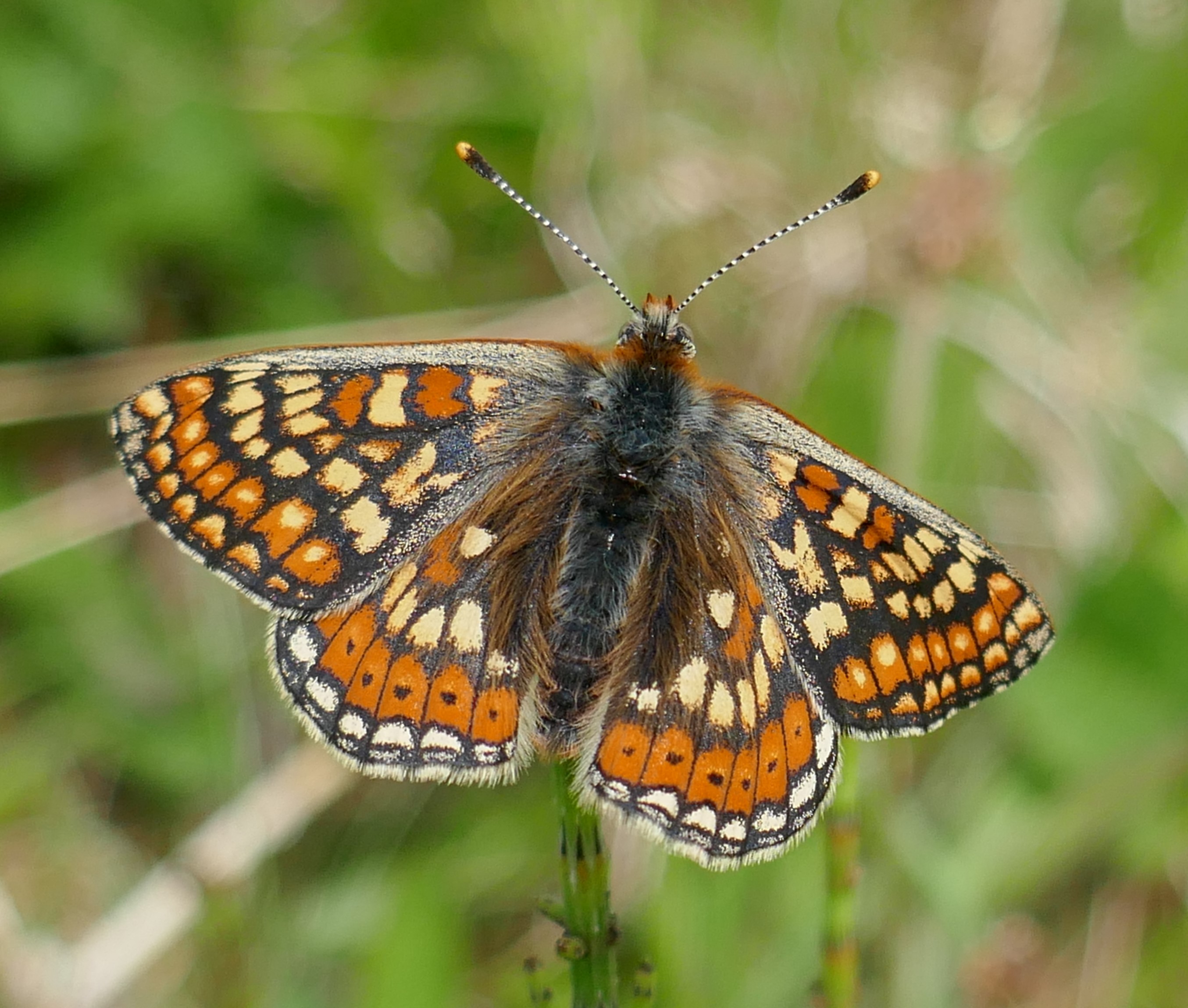 He is safe here, with his exacting bucket of ecological needs met on a grand scale in this biodiverse landscape. But how long will that last?
When the sun shines, the landscape listens. It wakes up. Silence is filled with bird and insect songs. That perched Marsh Fritillary opens his wings, a glistening stained glass window shines, glittering with colour, a spiritual moment of brightening, glowing colour. This intricate lattice is worthy of Harry Clarke's genius. The kneeling observer gasps with delight. Photographs are taken.
He is in the best of company. Twenty-four other butterfly species make up the cast of characters, including other red-listers: Dark Green Fritillary, Wall Brown and Large Heath.
When there is this level of butterfly biodiversity in any place, it's indicative of so much more. Hundreds of moth species call this home. Included are rarities like Waved Carpet, Small Chocolate-tip, Hedge Rustic, threatened moths like Forester Moth, Narrow-bordered Five-spot Burnet, a black red-spotted day-flyer, flourish here.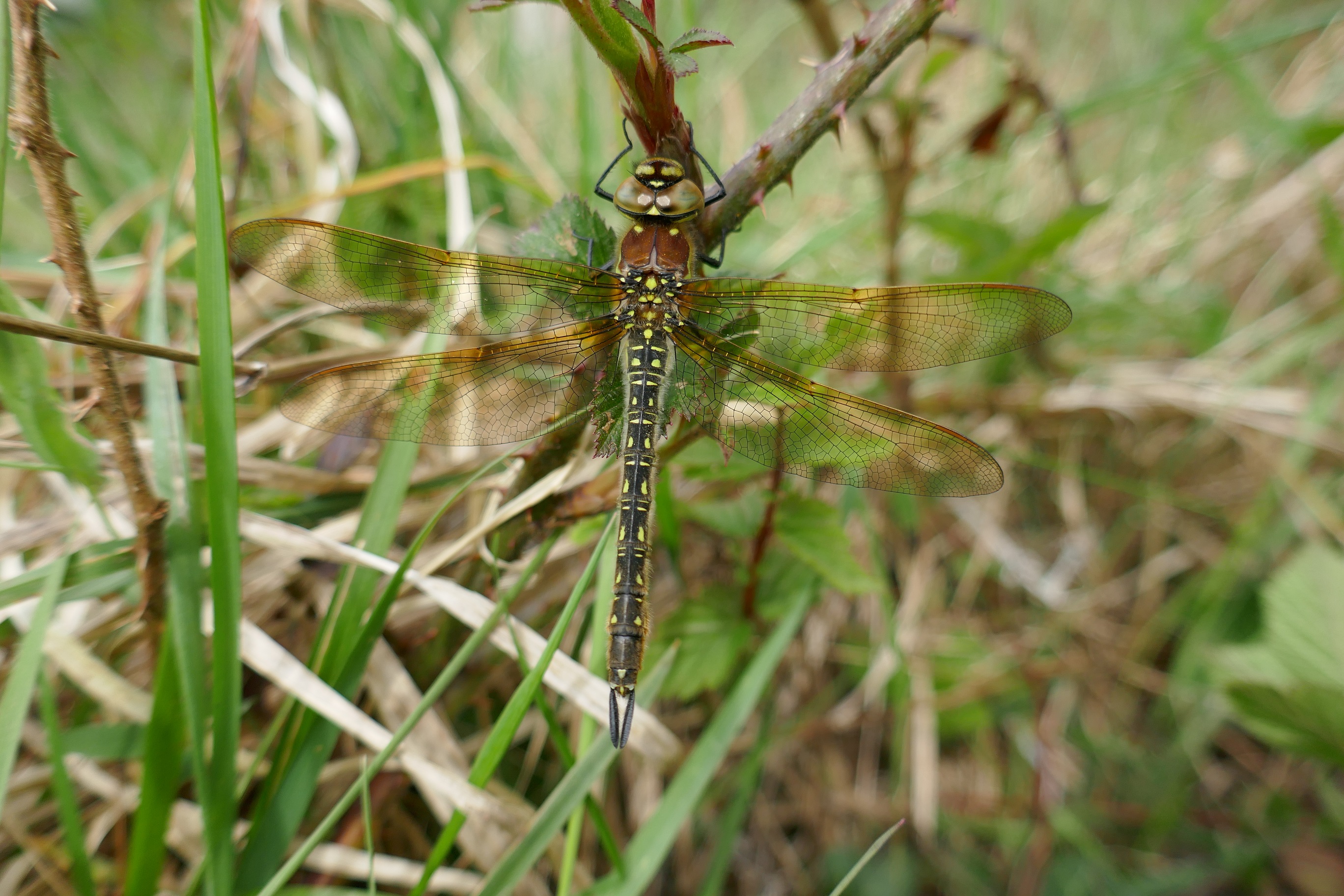 The hum of insects from March to October is an experience in itself. Immersion in this landscape will make the findings of Queen's University that nearly half the world's animals are declining hard to believe. For these bogs are a world in themselves, constituting a vast landscape of around 6000 hectares of bog, forests, lakes, rivers, pools, marsh, grassland and intimate mosaics of these habitats, acting as a landscape of scale for the burgeoning biodiversity that makes the bogs of northwest Kildare and east Offaly (collectively known as the Ballydermot Bog Group) home.
The bogs are refugia for species driven from industrialised farmland. The relative importance of the bogs has increased biological desertification strips the surrounding farmed countryside of biodiversity.
Whatever you love in nature, there's much on offer here: birds include Curlew, Skylark, Whooper Swan, Great-spotted Woodpecker, Woodcock, Goshawk and Lapwing, to name just a few. Indeed, the area holds 18% of Ireland's red-listed birds (birds of high conservation concern) and 19% of our amber-listed birds (birds of medium conservation concern).
Mammals are well-represented: Fox, Badger, Stoat, Red Squirrel, Bank Vole and Pine Marten all occur.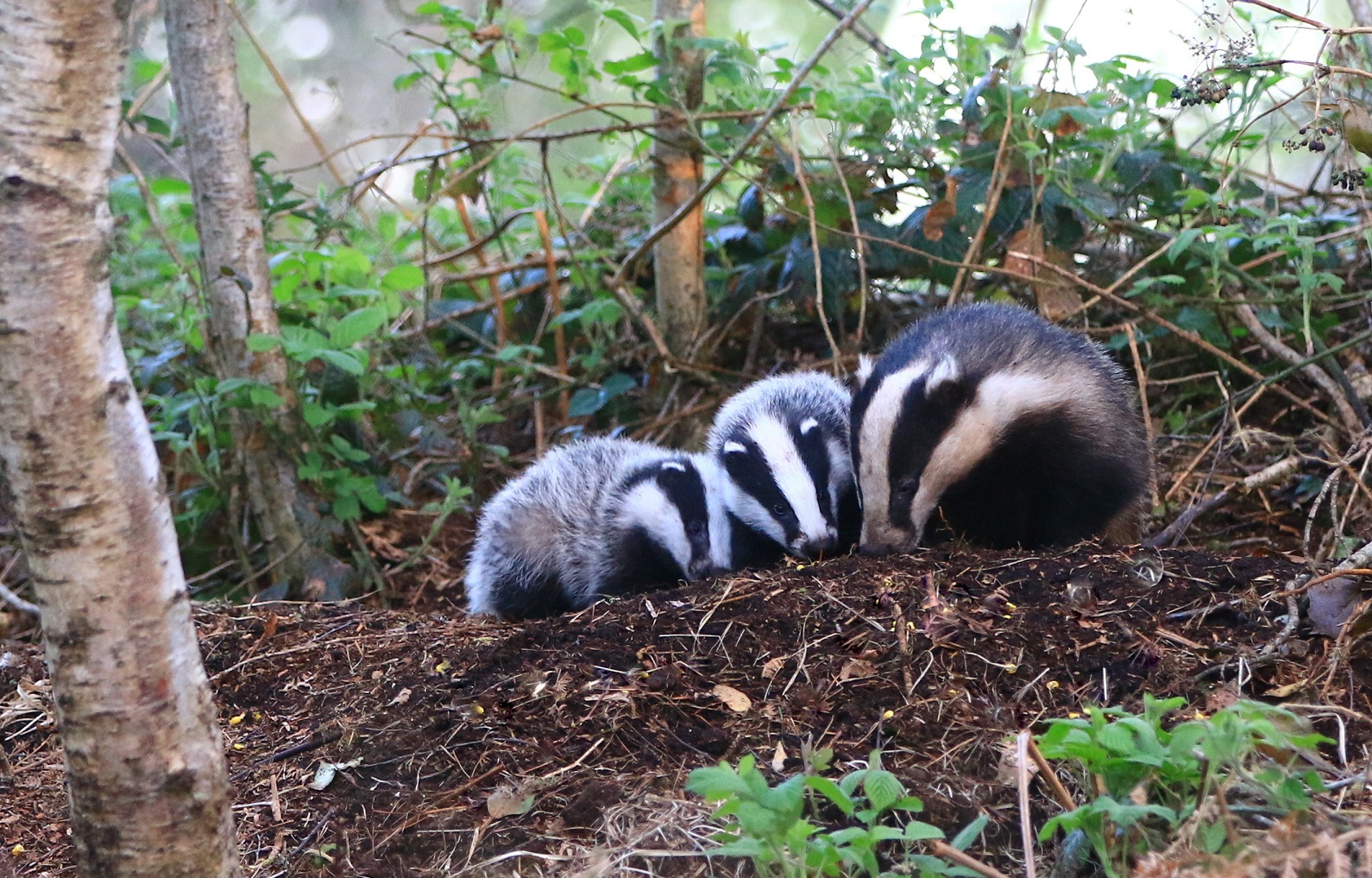 A great well-being boost flows knowing that you are in a place where nature thrives, but the attractions and benefits extend far beyond an empathetic experience. The sheer vastness of sky, water and greenery casts off confinement. Imagination and freedom await the wanderer. You can ramble for hours unobstructed, happy and fulfilled. You are one hour from Dublin but when here you are far from the world of work, small talk and the drone of lawnmowers. You can be yourself here.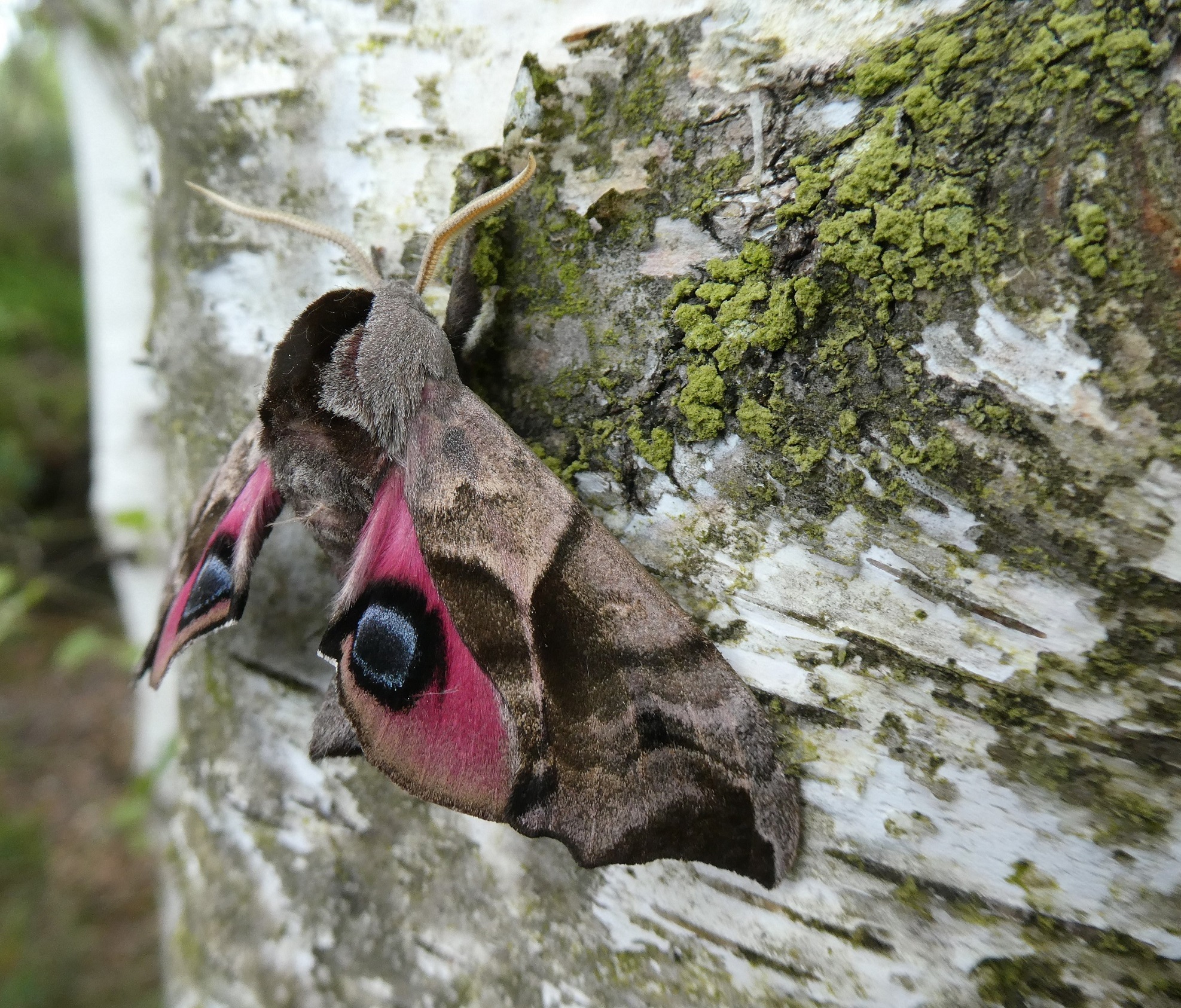 The deepening crisis of biodiversity collapse and the sundering of nature's protective balm, all our fault, makes this place more important and its care more urgent. A plan exists to fragment the bog with 60 km of infrastructure to serve a proposed 47 wind turbines with a tip height of 200-220 metres. Drainage and habitat fragmentation threaten this magnificent landscape, instead of peat re-wetting and preservation.
This would be a disaster for the wilderness atmosphere and biodiversity and peatland restoration.
All these values are critically needed. According to the EPA Boglands Report 2011, the most important function of peatlands regarding future climate change is that of a carbon store and sink. Covering only about 3% of the Earth's land area, they hold the equivalent of half of the carbon that is in the atmosphere as carbon dioxide (CO2). It is estimated that the carbon stored in peatlands represents some 25% of the world soil carbon pool (i.e., 3–3.5 times the amount of carbon stored in tropical rainforests.
By protecting and restoring the peatlands in Ireland and elsewhere, a major contribution to dealing with our global ecological crises will be made. It is craziness to destroy a carbon-sequestering, biodiverse peatland to create 'clean energy' as if this compensates for CO2 and Methane (CH4) emissions and biodiversity destruction.
A solution is now available. This state-owned land, which belongs to the nation, should be made available to the nation as a new national park. This proposal is backed by the environmental NGOs and described to the minister responsible for our natural heritage, Malcolm Noonan. Following our three-year campaign, Kildare County Council has now included the Peatlands Park in the County Development Plan 2023-2029, critically designating 70% of Kildare's cut-away bog for biodiversity and carbon sequestration (Kildare County Development Plan p. 300) This is a major first step in biodiversity and habitat recovery for the county and will also contribute to meeting EU legal targets and objectives under the new EU Nature Restoration Regulation.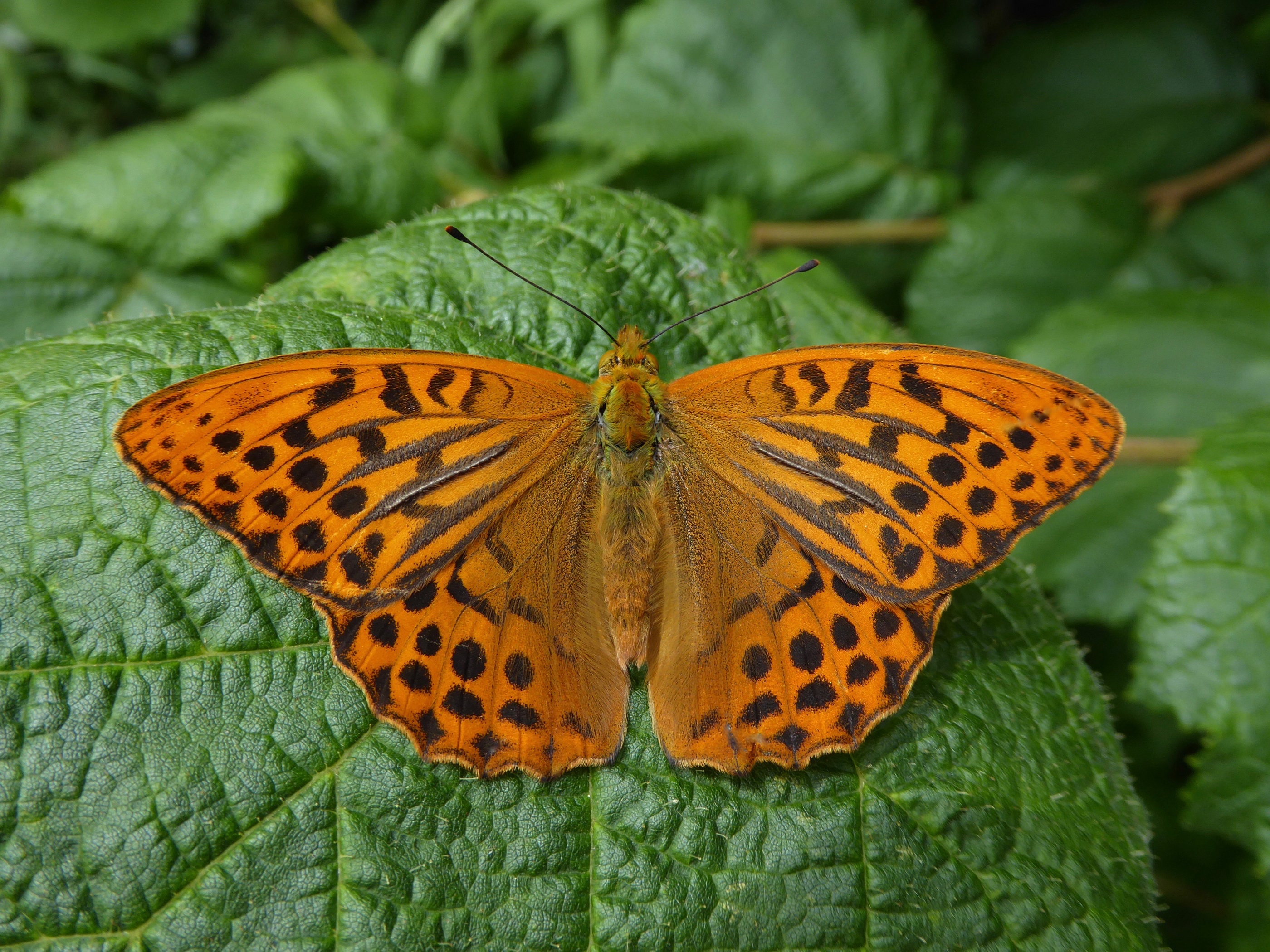 What can I do to help?
You can show your support. Please sign the petition by No Planet B, a youth club engaged in environmental issues, which met Minister Noonan and Kildare County Council to ask for a national park. Sign their petition at https://www.change.org/p/support-the-proposal-for-the-national-peatlands-park?utm_content=cl_sharecopy_33668679_en-GB%3A8&recruiter=1269044088&utm_source=share_petition&utm_medium=copylink&utm_campaign=share_petition
Visit the area. A great portal is the Irish Peatland Conservation Council's Bog of Allen Nature Centre in Lullymore, and the Lullymore Heritage and Discovery Park. Check the Events calendar on Butterfly Conservation Ireland's website (https://butterflyconservation.ie/wp/) for a chance to visit the area to see its butterflies. The National Peatlands Park website has more information: https://www.nationalpeatlandspark.com. You can let Ministers Ryan and Noonan know that you support our proposal by contacting them: minister.ryan@decc.gov.ie malcolm.noonan@housing.gov.ie
The National Peatlands Strategy 2015 promoted the concept of a National Peatland Park. The Review of the Strategy, considering different policies, programmes, and plans that came into existence since the Strategy was published, includes the prioritised action to "conduct a feasibility study on the creation of a national peatlands/wetlands park" in 2023. In addition, the  EU Biodiversity Strategy 2030 will require the protection of more land.
It is time for this concept to be a reality. We don't have a national park based on raised bog habitat.
It is time we did.
All photos copyright J. Harding except where otherwise stated.